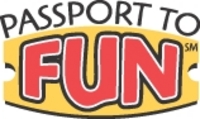 New knowledge is the most valuable commodity on earth. The more truth we have to work with, the richer we become.
Norwalk, CT (PRWEB) August 27, 2008
Passport to Fun (SM), a premier recreation and entertainment savings program offered by Adaptive Marketing LLC®, doesn't want people to be down about the fast-fleeting days of summer. Instead, AP9 PassportToFun wants to look ahead, keep things energized and spread the word about a varied and challenging fall reading lineup.
With the wide range of genres and topics available, Passport to Fun hopes that readers of all ages will also heed the words of the famous American satirist, Kurt Vonnegut: "New knowledge is the most valuable commodity on earth. The more truth we have to work with, the richer we become."
And as for new reading lists and the joy of learning that often accompanies them, here's a word from Mark Twain (ironically, perhaps, to whom Vonnegut is often compared; not only in writing style, but also in physical appearance): "The man who does not read good books has no advantage over the man who can't read them."
-- Political Watch. UnChristian America, Michael Babcock; The Faith of Barack Obama, Stephen Mansfield; The Dark Side, Jane Mayer; Mike's Election Guide 2008, Michael Moore; The War Within, Bob Woodward.
-- History and Biography. Night of the Gunn, David Carr; The Terminal Spy, Alan S. Cowell; The Same Man, David Lebedoff; Old Masters, New World, Cynthia Saltzman; The Guernsey Literary & Potato Peel Pie Society, Mary Ann Shafter & Annie Barrows.
-- Mystery/Suspense. Inkdeath, Cornelia Funke; The Gate House, Nelson DeMille; Good People, Marcus Sakey; Heat Lightning, John Sandford; Hot Mahogany, Stuart Woods.
-- Book Club Recommendations. Towelhead, Alicia Erian; Letters To A Bullied Girl, Olivia Gardner; Leonard Maltin's 2009 Movie Guide, Leonard Maltin; My Name is Will, Jess Winfield; Pharmakon, Dirk Wittenborn.
In addition to great extras like this early peek at a wide variety of multi-genre literary selections, AP9 PassportToFun offers savings on everything from spur-of-the-moment day trips to great dining deals. In fact, a world that's fun for the whole family waits at every turn, says Passport to Fun.
About Passport to Fun:
AP9 PassportToFun is a leading membership discount program offered by Adaptive Marketing LLC®. Headquartered in Norwalk, Conn., Adaptive Marketing is a category leader in membership programs, bringing value direct to consumers through an array of benefits in healthcare, discounts, security, personal property and personals. Members may access their benefits at PassportToFun.com. With broad online and offline distribution capabilities, Adaptive Marketing offers its corporate client partners effective tools to enhance market presence, strengthen customer affinity and generate additional value through programs such as Passport to Fun.
###