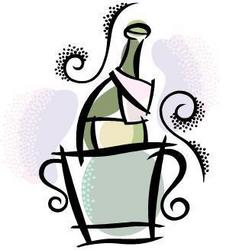 … We don't interrupt this broadcast …
Norwalk, Conn. (PRWEB) December 10, 2007
Passport to Fun, a premier recreation and entertainment savings program offered by Adaptive Marketing LLC, knows what's coming -- 2008. And with the advent of the new calendar year comes the chance for new beginnings, promises and resolutions, and, of course, New Year's Eve parties.
Now that the 2007 holiday season is in full swing, it pays to start making party plans as soon as possible. While spontaneity certainly has its place, establishing a solid idea for ringing out the old year and welcoming in the new probably requires some forethought -- the kind that AP9 PassportToFun provides to its members throughout the entire year.
By the same token, though, and just as 18th-century Scottish poet Robert Burns once wrote, "The best-laid schemes o' mice an' men gang aft agely." In other words, the most carefully calculated plans can still go awry. And that's a big reason why AP9 Passport to Fun offers these right-on-time party planning ideas -- to make that first chorus of "Auld Lang Syne" (coincidentally, also written by Burns in 1788) sound a whole lot sweeter come New Year's Eve:
-- Bring out the buffet. Passport to Fun suggests that New Year's Eve isn't the best night for a full-course meal. Instead, wow the guests with an array of pre-made finger foods and hors d'oeuvres -- everything from assorted gourmet cheeses to mini quiches to shrimp treats. This way, no one will get stuck cooking once the party gets going.
-- Mix it up. There's no need to have a fully stocked bar. Getting creative with drink options should fill the bill; consider serving beer, wine and pitchers of some great cocktail recipe. A new year calls for an experimental spirit. What's to lose?
-- "… We don't interrupt this broadcast …". Creating mix tapes and shuffling CDs is not only fun, it can also guarantee hours and hours of music. Another hassle-free musical option is finding a commercial-free satellite radio station. Either way, a constant playlist of tunes will keep the party going right up until what the late, great soul music legend "Wicked" Wilson Pickett called the "Midnight Hour."
-- Don't touch that dial. When the clock does strike midnight back in New York's Times Square, that's the queue to go wild. Have guests ready with the necessary props -- funky hats and crazy noisemakers.
-- Make room at the inn. Just to be on the safe side, get ready to make up the couch or maybe even a spare room. Appointing a designated driver or two is also a solid idea. Remember, getting a new year off to a good start depends on everyone getting home safely.
No matter what time of year it is, there's always a way to have fun for less, courtesy of Passport to Fun.
About AP9 PassportToFun
Passport to Fun is a leading membership discount program offered by Adaptive Marketing LLC. Headquartered in Norwalk, Conn., Adaptive Marketing is a category leader in membership programs, bringing value direct to consumers through an array of benefits in healthcare, discounts, security, personal property and personals. Members may access their benefits at PassportToFun.com. With broad online and offline distribution capabilities, Adaptive Marketing offers its corporate client partners effective tools to enhance market presence, strengthen customer affinity and generate additional value through programs such as PassportToFun.
###