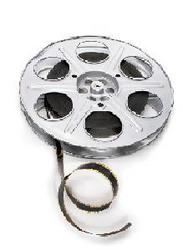 Norwalk, CT (PRWEB) June 23, 2008
One of the best ways to cool down during hot summer evenings is to go to the movies. Members of Passport to Fun, a premier recreation and entertainment savings program offered by Adaptive Marketing LLC, know that they can count on their money-saving benefits to get movie tickets for almost half the price.
The beginning of the summer came not only with sky-high temperatures, but also with the May 2 release (the official kick-off day for all summer movies) of "Iron Man," an action-packed film that has disappointed only a few demanding viewers. June has had its share of awaited releases, with titles like "Kung Fu Panda" (June 6), "The Incredible Hulk" (June 13), and the comedies "Get Smart" and "The Love Guru" (June 20), all flicks for different audiences.
As the heat rises with every day that goes by, so will the anticipation for movie lovers and summer blockbuster seekers. Here are some of the "cooler" entertainment choices for Americans this summer, listed here by AP9 PassportToFun:
-- "Wanted" (June 27): Russian director Timur Bekmambetow took this comic book series to the big screen, and the wait for its followers is finally over. Angelina Jolie is Fox, a sexy assassin who recruits the apathetic Wesley Gibson into The Fraternity, a secret society that trains him to avenge his father's death by unlocking his dormant powers. Wes is played by Scottish star James McAvoy, and Morgan Freeman is Sloan, head of this skilled group of assassins.
-- "Hancock" (July 2): Since it's the only movie to open this July 4th weekend, the pressure is on. People expect nothing but the best for this special holiday. This year, Smith plays a superhero in trouble with the people he's in fact supposed to help. He's basically an irresponsible superhero, and the public is fed up with his attitude. A civic lesson and a closer look at the world of PR and press stunts are part of the story, also starring Jason Bateman and Charlize Theron.
-- "The Dark Knight" (July 18): Any Batman movie is always highly anticipated, but this one has everyone counting the days. The Joker, Batman's archenemy, is creepier and crazier than ever in Christopher Nolan's second take on the life of Gotham City's hero. Christian Bale continues to prove why he was chosen to play Bruce Wayne and Batman himself, while the late Heath Ledger's performance as The Joker is, according to many, a masterpiece. Maggie Gyllenhall, Aaron Eckhart and Michael Cane complete the cast of one of the best movies of the summer.
-- "Space Chimps" (July 18): Children also have movie choices to enjoy in theatres this summer. The season started with "Kung Fu Panda" and "Wall-E," and it continues with this quirky animated story of Ham, the grandson of the first chimp astronaut. Ham is sent to space in order to rid a far-away planet of its wicked leader. Luna and Titan are the other two primates in charge of this dangerous mission.
In addition to savings on movie tickets, consumers can also enjoy savings on gift cards for major national entertainment retailers, restaurant meals, books and video games, theme park visits and much more as members of Passport to Fun.
About Passport to Fun:
Passport to Fun is a leading membership discount program offered by Adaptive Marketing LLC. Headquartered in Norwalk, Conn., Adaptive Marketing is a category leader in membership programs, bringing value direct to consumers through an array of benefits in healthcare, discounts, security, personal property and personals. Members may access their benefits at PassportToFun.com. With broad online and offline distribution capabilities, Adaptive Marketing offers its corporate client partners effective tools to enhance market presence, strengthen customer affinity and generate additional value through programs such as AP9 PassportToFun.
###