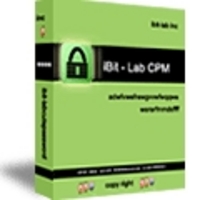 The program offers additional protection against online threats. Cute Password Manager's anti-phishing protects you from thieves who try to trick you into visiting an illegal look-alike web site. If you are sent to a phishing site, Cute Password Manager will detect the trickery, and will not automatically log you in
Sterling, VA (PRWEB) April 3, 2009
iBit-Lab has released Cute Password Manager v. 1.3.12, a powerful Windows application that makes people's time on the Internet safe, secure, and efficient.
"Unlike simple password manager software, Cute Password Manager creates strong account passwords, gives you one-click logins, automatically fills in Internet forms, manages your bookmarks, and protects you from identity theft," Abba said.
This tool saves time and increases productivity when computer users are on the Internet. Instead of relying upon human memory or scraps of paper to remember passwords for each online account, Cute Password Manager lets them log in with a single master-password. The software remembers all of their online passwords, allowing efficient access to the online shopping sites, investment pages, and bank sites. Cute Password Manager keeps track of each user ID and password, and can automatically fill in online forms, large and small. The built-in bookmark manager makes it simple to locate all of their favorite web sites.
Most password managers save a few keystrokes. But this tool is more than a simple password vault, and it offers true one-click logins. With a single click, the program navigates to the proper login page, fills in the login form, and submits it.
Online security is increased with this tool. Many computer users deal with multiple online passwords by using the same password for all of their sites. This is a dangerous practice, because if somebody learns the password to one of their private Internet sites, then they can gain access to all of their sites with that password. Cute Password Manager's password generator creates strong, random passwords for them, making it simple to create complex, non-intuitive passwords for each web site that requires them.
"The program offers additional protection against online threats. Cute Password Manager's anti-phishing protects you from thieves who try to trick you into visiting an illegal look-alike web site. If you are sent to a phishing site, Cute Password Manager will detect the trickery, and will not automatically log you in," Abba said.
"The program's anti-keylogger protects you from programs that have been installed on your computer to capture your keystrokes and send them to thieves. Cute Password Manager uses a unique method of sending your password information to online sites, without running them through your keyboard buffer. Keyloggers cannot steal your keystrokes because Cute Password Manager doesn't log you into web sites by using conventional keystrokes," Abba said.
Cute Password Manager simplifies password management. It's easy to create, modify, or delete passwords. The software is protected with AES encryption, the most powerful and secure encryption available.
"Whether you're a business person who needs to save time by logging into multiple web sites each day with a single click, a home user who wants to keep thieves from stealing your passwords and accessing your private Internet accounts, or a corporate information officer who is responsible for protecting multiple employees from online security threats, Cute Password Manager has the tools that you need," Abba said.
Cute Password Manager v. 1.3.12 runs under Windows 98/2000/XP/2003. For more information, visit Cute Password Manager.
###