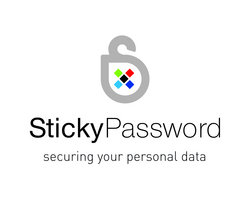 With Sticky Password 5.0, we've brought together the most convenient solution that keeps customer passwords and data secure and organized.
Brno, Czech Republic (Vocus) November 4, 2010
Developer of security and PC usability solutions Lamantine Software today announced the release of Sticky Password 5.0, the newest version of the well-known password manager and form filler. Sticky Password 5.0 represents the next generation of time-saving security solutions addressing personal privacy and identity theft attacks. The new version enables individuals, teams and small groups to be protected while being more efficient.
"We've got the right product at the right time. Most people really don't want to be bothered by passwords. With Sticky Password 5.0, we've brought together the most convenient solution that keeps customer passwords and data secure and organized. Customers who have previewed Sticky Password 5.0 are letting us know just how much they appreciate the new time-saving functionality!" said Managing Director Petr Bilek. "Sticky Password doesn't use a toolbar, so it's inconspicuous and surprisingly convenient. Customers really appreciate that it's always ready without taking up space in the browser."
Alex Tischenko, founder and CTO of Lamantine Software added: "With all the time-saving features we've added, we haven't neglected the security aspect. Our researchers and developers understand where the new threats are coming from, and we've designed the product to address these trends. Our users are protected on social networks, web-based email accounts and even in online banking applications."
Sticky Password 5.0 introduces the new Secure Memos feature to provide secure storage for even more personal data. And now, small companies (SMB and SoHo) and work group users will find a solution for their collaborative password requirements. Support has been added for even more sites and applications including Google Chrome. Of course all of the functionality and data is available in the portable version, which is included with every license.
The trial version of Sticky Password is free and includes all of the features and functionality for a full 30 days. Sticky Password 5.0 is available in English, German, French, Russian and Czech.
Visit http://www.stickypassword.com for the latest announcements and information about Sticky Password.
About Sticky Password
Sticky Password has been storing passwords and making people more productive since 2001. In addition to managing and encrypting your passwords and personal data, Sticky Password provides exceptional one-click online form filling. The small installation package incorporates the industry's most powerful encryption algorithms and provides effective protection against phishing schemes, concealed key-loggers and identity theft. Each license also includes the Sticky Password portable version for use on a memory device like a USB flash memory stick. At home and on the road, your passwords and other sensitive personal data are secure and accessible only by you.
Download the free trial or purchase at http://www.stickypassword.com.
About Lamantine Software
Lamantine Software specializes in developing applications in the areas of computer security and usability. Our goal is to make exceptional software that is practical and fun to use! Combining both security and convenience, Sticky Password is the right solution for even the most demanding customers. Our products are available in several languages and quickly are becoming an integral part of the web experience around the world.
Media contacts:
Robert Pinkas
VP of Sales and Marketing
###