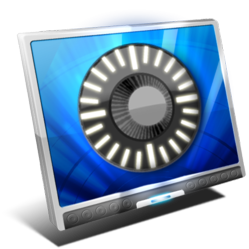 On behalf of the entire Devolutions team, I would like to thank all of our customers across the world, because it was their invaluable feedback and input that led to the improvements we've made here in version 2.0 of Password Vault Manager
Lavaltrie, Québec (PRWEB) February 10, 2012
Devolutions (devolutions.net), a Canadian-based enterprise software development firm with more than 125,000 users in over 70 countries, announced today the launch of Password Vault Manager 2.0.
Password Vault Manager 2.0 enables remote users to keep passwords, credit card numbers, bank account information, serial numbers, alarm codes, and other critical data safe and sound in Devolutions' secure database. With Password Vault Manager 2.0, users no longer have remember passwords and worry about their sensitive information being exposed. Plus, it's an ideal team password manager for companies and groups who want to ensure that team members access only what they need to know – and nothing that they don't.
Password Vault Manager 2.0 features a number of improvements and enhancements over the initial release, including:

A new secure note entry type to better organize sensitive information
A new password agent wizard to import passwords from other applications
A new export options to integrate with other applications (Csv, XML, encrypted Html)
Additional security features, including Yubico support
An improved password generator with pattern support
An Internet Explorer auto-form filler extension
An integrated image bank
General UI improvements and enhancements, including new wizards, French translation and more
"On behalf of the entire Devolutions team, I would like to thank all of our customers across the world, because it was their invaluable feedback and input that led to the improvements we've made here in version 2.0 of Password Vault Manager," commented Devolutions' CEO and founder David Hervieux. "Listening to our customers is critically important to us. We're fortunate to have a remarkably intelligent, energized and helpful community that is as dedicated as we are to developing extraordinary enterprise software solutions."
A 30 day trial of Password Vault Manager 2.0 is available here. Users who wish to continue using the software after the trial period can choose to download the free Standard edition, or upgrade to the fee-based Professional edition.
For more information or media inquiries, contact Mélissa Gagnon at (450) 935-0608 or news@devolutions.net.
About Devolutions
Established in 2004, Devolutions is a Canadian-based company located near Montreal, Quebec. The firm currently has over 125,000 users in over 60 countries. The firm's mission is to develop innovative enterprise software that helps users cost-effectively, simply and effectively achieve their network management and security goals. The firm is also committed to providing exceptional technical support, ensuring an excellent user experience that exceeds expectations, and delivering high performance with superior quality. The firm's current roster of solutions includes Remote Desktop Manager, Password Vault Manager, Remote Desktop Manager Online and the soon-to-be-released official version of Remote Desktop Manager Server (a beta version is currently available). Learn more about Devolutions at http://devolutions.net/.
###