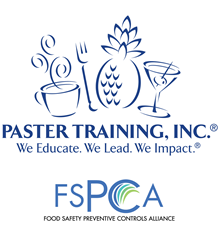 This is a great opportunity for us to expand our capabilities and continue protecting the global food supply.
GILBERTSVILLE, Pa. (PRWEB) May 13, 2019
We are thrilled to announce that our Vice President of Consulting, Melissa Vaccaro and Senior Consultant, Barry Parsons have become Lead Instructors for the Food Safety Preventive Controls Alliance (FSPCA) Intentional Adulteration Conducting Vulnerability Assessments (IAVA) Participant Course. They are two of the first instructors to become Lead Instructors for this course.
The Mitigation Strategies to Protect Food Against Intentional Adulteration regulation (referred to as the IA rule) applies to both domestic and foreign companies that are required to register with the FDA as food facilities under the Federal Food, Drug, and Cosmetic Act.
Developed by the FSPCA, this course is the "standardized curriculum" recognized by the FDA. Successful completion of this course is one way to meet the requirements for a "food defense qualified individual" responsible for conducting a vulnerability assessment.
Paster Training will begin offering monthly public courses for the IAVA course starting this month. We will be conducting courses all over the U.S. To see our entire 2019 schedule and register, visit our website PasterTraining.com.
About Paster Training, Inc.
Paster Training, Inc. (PTI) is one of the leading food and alcohol safety training and consulting organizations. Since 2002 PTI, under the leadership of President Tara Paster, has been dedicated to making the hospitality industry more efficient, effective, and safe. We inspire employees at all levels within each organization to internalize best practices through education from farm to fork and from grain to glass. Follow Paster Training, Inc. on Facebook (http://www.facebook.com/PasterTraining), Twitter (http://www.twitter.com/PasterTraining), and LinkedIn (http://www.linkedin.com/company/pastertraininginc/) for up-to-date information on special deals and services.