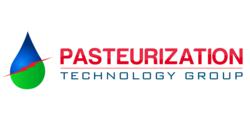 PTG is experiencing rapidly growing sales demand from the food, beverage, agriculture, and oil and gas industries, as well as municipalities.
San Francisco, CA (PRWEB) March 26, 2012
2012 CLEANTECH FORUM BOOTH #108: Greg Ryan, co-founder and CEO of Pasteurization Technology Group (PTG), is presenting on Tuesday, March 27 in the Cleantech Forum Entrepreneur Showcase at the Tenth Annual Cleantech Forum. Mr. Ryan will outline how PTG's renewable-energy-based approach to wastewater disinfection can provide businesses across a range of industries with significant cost savings while also recycling valuable wastewater.
In an era of increasing costs associated with the scarcity of water, companies can improve their profitability while also reducing their environmental impact. PTG's technology enables businesses to disinfect wastewater for reuse while offsetting their power bill by generating renewable electricity. In addition, by reducing the need for fresh water usage by industry, precious water is made available for other uses.
Entrepreneur Showcase presentation details
Mr. Ryan is the CEO and co-founder of Pasteurization Technology Group (PTG), innovator of the only wastewater disinfection process that creates renewable energy while harnessing an increasingly scarce resource: water. He is an expert in the application of highly efficient, cost-effective and sustainable solutions that enable the reuse of water. PTG was selected from a large pool of companies to present in the Entrepreneur Showcase, which features 20 of the cleantech industry's most exciting startups, and invites them to pitch their investment opportunity to a panel of experts. The company is also exhibiting at booth 108.
■ Greg Ryan, CEO of Pasteurization Technology Group
■ Cleantech Forum Entrepreneur Showcase
■ Tuesday, March 27, 2012, 10:30 a.m.
■ Hyatt Regency San Francisco (Ballroom C)
PTG is experiencing rapidly growing sales demand from the food, beverage, agriculture, and oil and gas industries, as well as municipalities. After receiving $1 million of venture capital funding earlier this year, the company is poised for growth and is accelerating its product development and commercial activities. Last week, PTG expanded its product line with announcement of a mobile wastewater disinfection system that enables businesses and municipalities to fast-track pilot studies and quickly determine the cost benefits of PTG's technology for their applications.
PTG's technology enables reuse/recycling of wastewater and generates renewable energy
PTG is the first and only company in the world to combine wastewater disinfection with renewable-energy generation. PTG's patented technology can use the digester gas (often referred to as biogas, a natural by-product of wastewater treatment) as fuel to drive a turbine that generates renewable electricity. The hot exhaust air from the turbine (energy that is typically wasted) is then passed through a series of heat exchangers that increase the temperature of the wastewater to a level that disinfects the wastewater stream. PTG's technology is significantly more cost-effective and more energy-efficient than other methods. And, unlike other wastewater disinfection approaches, PTG's systems do not require toxic chemicals such as chlorine or costly electrical power and expensive lamps.
About Cleantech Forum San Francisco
Widely regarded as the premier conference for the clean technology sector, Cleantech Forum San Francisco has enjoyed a decade of steady growth and attendee acclaim. Over 700 leading cleantech executives, entrepreneurs, investors, government leaders, and service providers are expected to attend this two and-a-half day gathering. While Cleantech Forum San Francisco has always been an international event, for the first time specific delegations will be invited from all over the world including China, The Middle East, India and Korea. For more information about Cleantech Forum visit http://events.cleantech.com/sanfrancisco/.
About Pasteurization Technology Group
Located in San Leandro, California, Pasteurization Technology Group is a venture-capital backed company that is revolutionizing the disinfection of wastewater. PTG's systems utilize its patented "two-for-one" technology that combines wastewater disinfection with the generation of renewable energy. PTG's process is one of only a handful of technologies to pass the stringent standards of Title 22 in the state of California for the disinfection of water for reuse. By channeling the typically wasted exhaust heat from a turbine to disinfect wastewater, PTG's process is the most energy-efficient and lowest-cost solution on the market. PTG won the 2011 BlueTech® Go-To-Market Strategy award and the Popular Science 2011 Best of What's New award, and is featured on the 2012 Cleantech Forum Entrepreneur Showcase. For more information, see http://www.pastechgroup.com, and follow @pastechgroup on Twitter and Facebook facebook.com/PasteurizationTechnologyGroup.