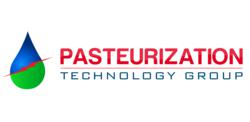 We're extremely excited to be working with Ventura Water on this innovative project, which promises to transition Ventura Water to a chemical-free water disinfection process.
San Leandro, CA (PRWEB) June 20, 2012
Ventura Water, the City of Ventura's Water Department, has completed an initial evaluation phase of a project to transition its wastewater treatment plant to a safe, non-toxic, sustainable technology to replace the current chlorine-based disinfection process in use at the Ventura Water Reclamation Facility. This innovative project is in partnership with Pasteurization Technology Group (PTG), which has pioneered the industry's only non-chemical wastewater disinfection process that also generates renewable energy. The goals of the project are to discontinue handling hazardous chemicals, reduce costs, and potentially support expansion of the water reuse program to help preserve the beautiful local estuary and coastline.
Ventura Water initiated the project to eliminate the current chlorine-based wastewater treatment process and attain greater efficiency and sustainability. Ventura Water managers and engineers, as part of their continuous efforts to lower costs and protect the environment, identified PTG's technology as a potential solution, and developed a set of criteria to evaluate new technology to replace the city's existing wastewater disinfection process.
PTG's technology was identified as the lowest-cost alternative in a study led by Carollo Engineers, who are experts in wastewater engineering. This study resulted in the decision to install a PTG evaluation unit, which is currently processing 500,000 gallons of wastewater per day, and offers the potential to scale up to 20 million gallons of wastewater per day. Since December 2011, the evaluation unit has been undergoing extensive tests to prove that it meets the Ventura Water Reclamation Facility's stringent standards for water safety while offering the potential to reduce the facility's operating costs.
Highlights of the initial evaluation phase:
■ The PTG system is successfully disinfecting Ventura's wastewater, meeting California's Title 22 standards for water disinfection, rendering it safe for non-potable re-use.
■ The PTG system can deliver significant cost savings for Ventura. Total electricity costs to power the facility are currently approximately $900,000 per year. Because the PTG system efficiently utilizes waste heat and reuses energy, early estimates show that the system may generate enough energy to power itself and the entire facility at about half of today's cost.
■ Eliminating chlorine from the disinfection process delivers additional cost savings. Disinfection chemicals currently cost Ventura approximately $250,000 per year, and there are also significant staff costs associated with chemical handling and emergency preparedness.
With this phase completed, Ventura Water will now begin additional testing and optimization to determine specific design options, possibly taking advantage of more biogas and/or expanding co-generation opportunities. Final design and construction would follow completion of this phase.
"Ventura Water is continually seeking improvement of our treatment and operational processes," said Ventura Water General Manager Shana Epstein. "We are pleased to be partnering in this important project that is demonstrating effective disinfection without chemicals as well as a potential for significant operational savings, if fully implemented, down the road.
"The innovative design and operational efficiency of this technology interested us immediately," said Ventura Water Wastewater Utility Manager Dan Pfeifer. "Over the course of the next few months, we will be optimizing the system to maximize efficiency and minimize costs while planning the next steps."
"We're extremely excited to be working with Ventura Water on this innovative project," said Greg Ryan, co-founder and CEO of Pasteurization Technology Group. "The system has been processing more than 15 million gallons per month during this initial testing phase and has met or exceeded all the goals we set. We look forward to the next phase of the process, which will validate that PTG's technology can significantly reduce operating costs while transitioning Ventura Water to a chemical-free approach to wastewater disinfection."
Innovative wastewater treatment technology is toxin-free and generates clean energy
PTG's technology is the first and only to combine wastewater disinfection with renewable-energy generation. PTG's patented technology can use the digester gas (often referred to as biogas, a natural by-product of wastewater treatment) as fuel to drive a turbine that generates renewable electricity that can offset the electivity consumed by a typical wastewater treatment plant. The hot exhaust air from the turbine (energy that is typically wasted) is then passed through a series of heat exchangers that increase the temperature of the wastewater to a level that disinfects the wastewater stream. PTG's technology is significantly more cost-effective and more energy-efficient than other methods. And, unlike other wastewater disinfection approaches, PTG's systems do not require toxic chemicals such as chlorine, or costly electrical power and expensive UV lamps.
About Ventura Water
Ventura Water, the City of Ventura's Water Department, is dedicated to serving our beautiful coastal community with quality drinking water and water reclamation services 24 hours a day, 365 days a year. Delivering drinking water from local sources since 1923, cleaning water for more than a century, and preventing storm-water pollution for the past two decades, we support Ventura's vitality. Our goal is to integrate water management to create long-term health and economic benefits for our community. As financial stewards, our goals are to operate and use resources efficiently, understand and meet the needs of our customers, and protect our infrastructure by investing wisely in maintenance and renewal projects. We believe that true water sustainability—where the needs of the human population and the environment can live in balance—will be achieved only when choices are made collectively to use water efficiently in all ways to restore our watersheds and protect our children's future.
About Pasteurization Technology Group
Located in San Leandro, California, Pasteurization Technology Group is a venture-capital backed company that is revolutionizing the disinfection of wastewater. PTG's systems utilize its patented "two-for-one" technology that combines wastewater disinfection with the generation of renewable energy. PTG's process is one of only a handful of technologies to pass the stringent standards of Title 22 in the state of California for the disinfection of water for reuse. By channeling the typically wasted exhaust heat from a turbine to disinfect wastewater, PTG's process is the most energy-efficient and lowest-cost solution on the market. PTG won the 2011 BlueTech® Go-To-Market Strategy award and the Popular Science 2011 Best of What's New award, and was featured on the 2012 Cleantech Forum Entrepreneur Showcase. For more information, see http://www.pastechgroup.com, and follow @pastechgroup on Twitter and Facebook facebook.com/PasteurizationTechnologyGroup.