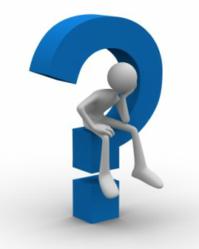 Studying for the patent bar [is] a daunting task for those who attempt to do it alone, without the guidance of a course that can pull everything together...
Philadelphia, PA (PRWEB) January 14, 2013
The Patent Bar Exam has constantly remained one of the most challenging exams. Despite the fact that the majority of individuals who take the exam are individuals that tend to be some of the brainiest around: Scientists, engineers, physicists...many of whom are in law school or are already lawyers, the passing rate according to the USPTO remains around 50%. That's right. 50%. As passing this exam is a prerequisite to be able to become a registered patent agent or attorney, and as many of those who are taking the exam often don't have a lot of free time, much emphasis is placed on passing the exam the first time.
As if a 50% pass rate (or 50% fail rate, depending on which side of the glass you're looking at) isn't bad enough, a lot of new rules and changes to existing rules have come onto the scene, and questions testing these policy changes are already being implemented into current exams. But here's the problem. The Manual of Patent Examining Procedures(more commonly referred to as the MPEP) remains out of date. What this means, is that even though these new rules are in effect, the MPEP (and what's used on the exam) does not reflect these changes. Instead these policy and rule changes are posted in documents called Federal Register Notices, which trump the rules and policies contained with the MPEP. For those of you who don't know, the United States Patent Bar Examination tests information contained within the MPEP, as WELL as the federal registers. So, imagine you are a newbie to the world of Patents, and are preparing to study to take the exam. You get yourself a copy of the MPEP, start studying, and unless you are aware of this little fact that the version of the MPEP you are studying is "outdated," and that there are some pertinent facts contained in these supplemental documents (the federal registers), you could easily be mislead into thinking a certain answer is correct based on what the MPEP says, but overlook the true policy and rules contained in the registers.
"What this means" says Bryan Doreian, president of Wysebridge Patent Bar Review, "Is that there are some answers to old exam questions, that under the new policy changes, are no longer correct." This means that test takers need to be extremely careful and thorough while studying. Wysebridge recommends that anyone studying make sure they consistently reference not only the MPEP, but federal registers as well. "We are working to continually update our information and give insight on our practice questions, to help each test taker have the most up to date and accurate information," says Bryan. In light of an already daunting 50% pass rate, it's changes like these (that often many test takers are unaware of) that make studying even more challenging.
Gene Quinn, a patent attorney and the founder of ipwatchdog, often writes some useful and insightful articles concerning the patent bar. In one of his latest posts, Gene mentions that "studying for the patent bar [is] a daunting task for those who attempt to do it alone, without the guidance of a course that can pull everything together...". Gene also discusses the effects of how a slow-to-update-and-reflect-policy-change MPEP can really throw test takers for a loop. Perhaps it's time to revisit how the MPEP is updated, especially as the patent bar exam is administered almost exclusively as a computerized test. Until then, companies like Wysebridge will continue to offer studying materials to help test takers stay on top of all the changes and navigate the waters of studying.
About Wysebridge Patent Bar Review
Wysebridge Patent Bar Review is an information and educational company formed in 2012 dedicated to assisting individuals study for and pass the patent bar exam.
You can follow Wysebridge Patent Bar Review using a variety of social media sites, including Twitter, Facebook, LinkedIn and WordPress. Stay updated on the latest tips, study suggestions, exam changes, and intellectual property updates.