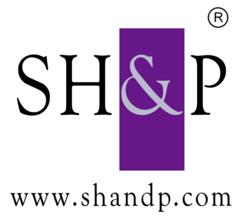 Overseas trade offers all manner of exciting prospects. Secure Intellectual property rights can play a pivotal role in attracting new partners and investors. Registration of your IP both home and abroad gives comfort to your business partners
(PRWEB UK) 15 November 2012
Tracing their roots back to the early 1900's, Stevens Hewlett & Perkins are a well-established firm of European Patent and Trade Mark Attorneys and have offices in London and Bristol. The company serves a UK and overseas client base and offers the full range of services focussing on the protection, maintenance and enforcement of intellectual property rights around the world in respect of patents, trade marks, designs and copyright.
As part of a number of government initiatives to kickstart the economy, the ExploreExport exhibition was set up in 2008 in various regional centres around the United Kingdom to enable exporters and companies wishing to export their goods abroad to come together and to meet with export specialists in over 60 international markets, allowing them to gain invaluable insight into how best to conduct business abroad and to develop new contacts and uncover new opportunities.
An important (but very often neglected) consideration for any UK business when selling their products or services abroad is that of potentially-existing intellectual property rights held by others in those territories of the chosen foreign markets. Without undertaking the necessary due diligence, a company seeking to export their products or services risk infringing the intellectual property rights belonging to other parties that may exist in the relevant territories. This is especially important when building an international brand. The adverse consequences of failing to carry out the proper checks could be financially damaging to the exporting company.
In order to assist would-be exporters, Jon Welfoot, a Registered Trade Mark Attorney, and Daniel Mannion, a patent agent, will be representing Stevens Hewlett & Perkins at Explore Export 2012 in Bristol on 16th November 2012 and will be on hand to provide free trade mark help and patent advice, as well as designs and copyright advice, for all attendees wishing to discuss intellectual property issues relating to export. Says Jon Welfoot "Overseas trade offers all manner of exciting prospects. Secure Intellectual property rights can play a pivotal role in attracting new partners and investors. Registration of your IP both home and abroad gives comfort to your business partners and also allows you to control how your rights are exploited. SH&P has extensive experience when it comes to securing protection of your valuable IP business assets and putting in place suitable controls through licensing agreements".
Within the last ten years the rise of the Internet and e-commerce has meant that it has now never been easier to do business abroad. The Internet allows easy contact with sellers, manufacturers and distributors based outside of the UK. Moreover, it is nowadays very simple to set up a website and be up and running within days, if not hours, targeting customers in other countries and selling online. The speed at which a business can start from scratch is getting shorter and shorter, but the intellectual property issues are still just as important and companies exporting abroad must consider the implications and be aware of any risks in relation to patents, trade marks, designs and copyright before any serious financial business commitment is undertaken.
Explore Export 2012 Bristol is the fifth time that Stevens Hewlett & Perkins have exhibited and many local exporters and company representatives from Bristol and the Southwest region have benefitted greatly from the intellectual property advice that this long-established firm have been able to provide.