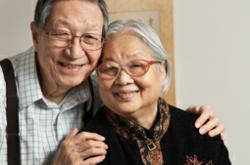 It is a great privilege for us to serve elder patients and families who reside in the Sequoia Healthcare District
Sunnyvale, California (PRWEB) December 07, 2011
Pathways Home Health & Hospice received a grant for $60,000 from the Sequoia Healthcare District. The grant will support the creation and management of Chronic Care Management Programs for at-risk seniors and patients residing within the Sequoia Healthcare District. These communities include Atherton, Belmont, Menlo Park, Portola Valley, Redwood City, San Carlos, Woodside and parts of Foster City and San Mateo.
Chronic Care Management Programs address the unique needs of community elders suffering from chronic illnesses, which can cause repeated hospitalizations and reduce their ability to live independently. The Center for Disease Control estimates that 80% of older American have at least one chronic condition and 50% have at least two. Without focused, evidence based interventions; these elders are at high risk of repeated, preventable medical emergencies that can lead to re-hospitalization.
"It is a great privilege for us to serve elder patients and families who reside in the Sequoia Healthcare District," said Sandra Coolidge, Vice President of Community Relations and Philanthropy at Pathways Home Health & Hospice. "The chronic care programs funded by this grant will help us meet the unique needs of community elders as they transition from hospital to home."
Pathways Home Health & Hospice is a natural choice for launching chronic care programs as the health care agency has been serving patients in their homes in the Bay Area for nearly 35 years. As part of these programs, the Pathways nursing staff will visit elder patients discharged from the hospital, and work with them, their caregivers, and their primary care physicians to monitor and manage their care plans. The guidance and monitoring of these programs will directly impact the quality of life of patients with chronic illness which may include chronic obstruction pulmonary disease (COPD), diabetes, heart failure, stroke, and depression.
About Pathways Home Health & Hospice
http://www.pathwayshealth.org/
Pathways Home Health & Hospice is a non-profit community based organization. Founded in 1977, Pathways now serves over 5000 families annually in five Bay Area counties. We care for patients in their place of residence, whether it be their home, hospital, nursing home or assisted living facility. Affiliated with El Camino Hospital and Sequoia Hospital since 1986, Pathways is accredited by The Joint Commission and is a member of the Visiting Nurses Association of America, California Hospice & Palliative Care Association, the California Association of Health Services at Home, and the National Hospice & Palliative Care Organization.
Donations received from the community by Pathways Home Health & Hospice provide services that would otherwise not be available, including 24/7 access to a specialized team of care providers, family bereavement counseling and support, integrative therapies, caregiver support, comfort care, and funding for under- and uninsured patients.
###