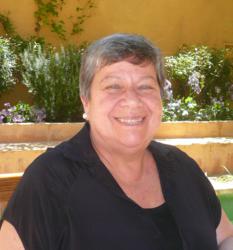 Hospice nurses are my feet, eyes and ears in the patient's house.
Sunnyvale, CA (PRWEB) August 28, 2012
Dr. Paula Kushlan, a longtime Bay Area oncologist, is slated to receive a special 35th Anniversary Physician Award from Pathways Home Health & Hospice at its signature fundraising event in October.
The award recognizes physicians who significantly contribute to promoting the Pathways Mission: compassionate, family-centered care in a patient's home. Dr. Kushlan has said, "Hospice nurses are my feet, eyes and ears in the patient's house."
"Pathways has partnered with Paula to care for hundreds of patients through the decades of her career," said Sandra Coolidge, Pathways' Vice President of Admissions, Community Relations & Philanthropy. "Dr. Kushlan has always been a strong advocate for her patients' right to dignified and compassionate care in the face of serious illness."
An oncologist for 35 years, Dr. Kushlan describes her career guiding people through the daunting diagnosis of cancer as "a passion and a privilege." She considers it an "honor."
Dr. Kushlan sees patients at the Palo Alto Medical Foundation. She has been recognized in the medical community by serving as the primary writer for the rigorous Oncology Board Certification Exam—for six consecutive years.
The award will be presented at the One from the Heart Awards Breakfast Friday, October 5, 2012, at the Crowne Plaza Cabana Hotel in Palo Alto. The popular annual Pathways breakfast attracts more than 600 community leaders, medical professionals, philanthropists, and other hospice supporters. The event is also open to the public. Emmy, Peabody, and Murrow Award winner Rita Williams of KTVU Channel 2 is returning for her 13th year as host of the event held from 7:30 to 9:30 a.m.
The featured speaker for the 22nd annual breakfast will be national best-selling author and journalist Jon Katz. Katz will be sharing endearing and funny stories about the joy and love he and Izzy, his rescued border collie, brought to hospice patients. Their story is told in his heart warming book, Izzy and Lenore: Two Dogs, an Unexpected Journey, and Me.
Individual seats, as well as tables of 10, are available for this event. For more information about the One from the Heart Awards Breakfast, call Holly Smith at 408.773.4109 or 408.730.1200, email events@pathwayshealth.org or visit http://www.pathwayshealth.org/foundation. Join the Twitter conversation about the One from the Heart Breakfast #OFTH.
About Pathways Home Health & Hospice:
Pathways Home Health & Hospice is a non-profit, community based organization celebrating its 35th anniversary. Pathways was founded in 1977 by a group of Stanford physicians who saw the community's need for professional care at home. That year Pathways served 12 patients. Pathways now serves over 5,000 families a year in five Bay Area counties.
Pathways has been affiliated with El Camino and Sequoia Hospitals since 1986, is accredited by The Joint Commission, and is a member of the Visiting Nurses Association of America, California Hospice & Palliative Care Association, and the California Association of Health Services at Home.
For more information about Pathways services, summer grief workshops, volunteering, or making a donation in support of Pathways' families, call 1 (888) 755.7855 or visit http://www.pathwayshealth.org/
Donations received from the community by Pathways Home Health & Hospice provide services that would otherwise not be available, including 24/7 access to a specialized team of care providers, family bereavement counseling and support, integrative therapies, caregiver support, comfort care, and funding for under- and uninsured patients.