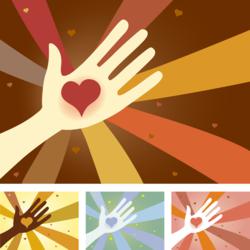 Hospice volunteers can offer companionship for patients, run errands and help families and patients in many meaningful ways.
Sunnyvale, California (PRWEB) September 25, 2012
Pathways Hospice is seeking residents from the Oakland, San Francisco and East Bay areas to volunteer to make visits to patients in private homes, personal care homes and nursing homes. Pathways encourages individuals from all genders, ages and backgrounds to join our volunteer team and touch lives in extraordinary ways while giving back to their community. No previous hospice and health care experience is needed. Assignments and schedules are tailored to volunteers' geographic preferences and schedule.
Hospice volunteers are thoroughly trained prior to visiting a patient. The next training will be held two consecutive Saturdays, October 27th and November 3rd, 2012, and held at the Pathways Hospice Oakland Offices at 333 Hegenberger Road, Suite 700, Oakland, CA 94621. Each session runs from 9:30 a.m. to 4:30 pm. Pre-registration is mandatory and volunteers must attend both sessions. Volunteers must be at least 18 years old. For more information or to enroll call Alejandra Ramos in our Sunnyvale offices at 1 (408) 773-4271, or email vservices(at)pathwayshealth(dot)org or visit http://www.pathwayshealth.org
Hospice volunteers help people facing terminal illness. Pathways Hospice's volunteer training covers the basic principles of hospice, understanding the special needs of patients and their families, communication dynamics, patient care, spiritual care support, and understanding grief and loss. Hospice volunteers are trained in listening skills, family dynamics and the right words to say to patients and their loved ones at the end of life.
After completing the class, volunteers can provide respite for caregivers, offer companionship for the patient, run errands and help families and patients in many meaningful ways.
"We often hear from our Pathways Hospice volunteers about how much satisfaction they get from working with patients and their families," said Shaguna Wilkes, Director of Volunteer Services. "A short visit, a listening ear, reading a book, a simple walk—no matter what the activity, the gift of time leaves a lasting impression on our patients and their families."
About Pathways Home Health & Hospice
http://www.pathwayshealth.org/
Pathways Home Health & Hospice is a non-profit community based organization. Celebrating its 35th Anniversary, Pathways was founded in 1977 by a group of physicians who saw a community need for compassionate end-of-life care. That year Pathways served 12 patients. Pathways now serves over 5000 families annually in five Bay Area counties.
We care for patients in their place of residence, whether it be their home, hospital, nursing home or assisted living facility. Affiliated with El Camino Hospital and Sequoia Hospital since 1986, Pathways is accredited by The Joint Commission and is a member of the Visiting Nurses Association of America, California Hospice & Palliative Care Association, the California Association of Health Services at Home, and the National Hospice & Palliative Care Organization.
Donations received from the community by Pathways Home Health & Hospice provide services that would otherwise not be available, including 24/7 access to a specialized team of care providers, family bereavement counseling and support, integrative therapies, caregiver support, comfort care, and funding for under- and uninsured patients.