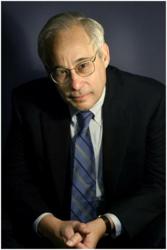 Berwick's vision and commitment to high-qualilty healthcare is what makes him remarkable.
Chicago, IL (PRWEB) September 06, 2012
Healthcare innovators from around the world will gather together at National Research Corporation's 18th Annual Symposium in Oak Brook, Illinois, to discuss the latest in patient-centered excellence. The event, taking place September 16–19, will focus on knowledge sharing and networking, and will highlight National Research client best practices. The event will be held at Chicago Oak Brook Hills Marriott Resort. Registration for this event is now open.
Symposium's keynote presenter, Donald M. Berwick, MD, MPP, FRCP will kick off the conference Sunday afternoon by discussing the importance of patient-centered care in healthcare. Berwick is the leading advocate for high-quality healthcare, and is the former administrator for the Centers for Medicaid and Medicare Services (CMS), and founding CEO of the Institute for Healthcare Improvement (IHI).
"Berwick's vision and commitment to high-quality healthcare is what makes him remarkable," said Helen Hrdy, Senior Vice President of Client Services at National Research. "We are thrilled to have him share his knowledge and expertise with us in the ever-changing world of healthcare."
In addition to Berwick, several leading healthcare industry speakers will present at Symposium. Dr. Joseph Bujak, who focuses on the reorganization of the provider community and the redesign of healthcare delivery, will present on engaging physicians in healthcare. Maureen O'Neil, President of the Canadian Health Services Research Foundation, will share how using patient experience data and patient involvement in improving processes sends a powerful message to healthcare organizations and communities.
The event will wrap up by recognizing clients for their improvement initiatives and accomplishments at an awards banquet held Tuesday evening, September 18. The Innovative Best Practice Award is given to National Research clients who showcase best practices that result in significant improvements in patient-centered care and healthcare outcomes. Symposium has been hosted annually by National Research since 1994. For more information on Symposium and to register, visit nationalresearch.com/symposium.
About Symposium
The International Patient-Centered Care Symposium provides an opportunity for healthcare professionals to network and share best practices related to improving the patient experience across the healthcare continuum. The event encompasses leading professional speakers, hands-on breakout sessions, and topical agenda items that cover the latest trends in healthcare.
About National Research Corporation
For more than 30 years, National Corporation (NASDAQ: NRCI) has been at the forefront of patient-centered care. Today the company's focus on empowering customer-centric healthcare across the continuum extends patient-centered care to incorporate families, communities, employees, senior housing residents, and other stakeholders. Currently recognized by Modern Healthcare as one of the largest patient satisfaction firms in the U.S., National Research is dedicated to representing the true voice of patients and other healthcare stakeholders. This integration of cross-continuum metrics and analytics uncovers insights for effective performance improvement, quality measurement, care transitions, and many other factors that impact population health management.
For more information, call 800-388-4264, write to info(at)nationalresearch.com, or visit http://www.nationalresearch.com.