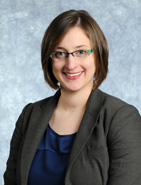 Cleveland, Ohio (PRWEB) March 21, 2014
In CHAMPS Patient Experience's most recent blog post, "What is the Relationship Between Patient Experience and Patient Anxiety?" Sarah Fay shares her thoughts on the topic.
Last week CHAMPS Patient Experience hosted a webinar: The Critical Components of an Optimal Patient Experience. As part of the webinar, participants had the chance to submit questions in advance to be answered live by our panel of experts. One participant submitted a question that comes up quite often: What is the relationship between HCAHPS scores and how caregivers handle patient anxiety or fear?
Fay explains many patient satisfaction studies show the effort employees make to ease patient anxiety is highly correlated with overall satisfaction ratings. When a patient feels their fears, anxieties and feelings are validated, their anxiety is reduced. How can you get there? Make the emotional connection with patients and communicate with empathy.
Fay closes her blog by emphasizing that the goal is not to make patients happy; it's to decrease their anxiety. She then asks readers, "What are you doing in your organization to help decrease patient anxiety?"
To learn more about the CHAMPS Patient Experience blog, PX Perspective, visit http://www.pxperspective.com.
In partnership with Santalucia Group, CHAMPS Patient Experience offers a variety of services to enhance the patient experience. Led by Carol Santalucia, a recognized leader in patient experience with more than 30 years of expertise, CHAMPS offers outcomes-based services designed to create an optimal patient experience. We believe providing an optimal patient experience not only makes sense intuitively but also leads to improved healthcare outcomes, increased patient loyalty and an enhanced financial position for our clients. To learn more about us and our services, visit http://www.champspatientexperience.com.