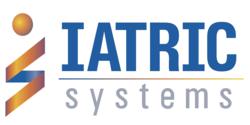 We are honored to be one of the 25 attendees at the roundtable and look forward to sharing our healthcare IT experience
Boxford, MA (PRWEB) May 28, 2012
Iatric Systems, Inc. (http://www.iatric.com), a provider of healthcare software, interfaces and report writing services, announced today that it has been invited to participate in the Patient Access Summit that will be held June 4, 2012, in Washington, D.C. at the White House Conference Center. The Patient Access Summit brings together thought leaders in the healthcare industry to discuss patient access to health data, technical standards and best practices. Hosts of the event include the White House, Department of Veterans Affairs (VA) and the Office of the National Coordinator for Health IT (ONC) within the Department of Health and Human Services.
"The White House sent the invitation to only 25 select participants in the industry," said Joel Berman, President of Iatric Systems. "We are honored to be one of the attendees at the roundtable and look forward to sharing our healthcare IT experience in order to improve patients' access to their medical information."
Direct access to healthcare data is an effort that is underway in both the federal and private sectors. At the Patient Access Summit, industry experts will discuss the increased flow of personal data to consumers, the proposed requirements for Stage 2 of the Centers for Medicare and Medicaid Services (CMS) Meaningful Use Incentive Programs, the ONC's Consumer Pledge Program, and the U.S. Government's Blue Button® technology that allows patients to access and download their health information in a simple format that can be read, printed, or saved on any computer.
U.S. Chief Technology Officer Todd Park, National Coordinator Farzad Mostashari, and Peter Levin, Chief Technology Officer, VA will facilitate the roundtable.
Iatric Systems was chosen to be a participant at the Patient Access Summit due to its experience of more than 22 years in the healthcare industry and its commitment to develop software and services that help hospitals reduce costs and improve patient care. Frank Fortner, Senior Vice President of Software Solutions, will represent Iatric Systems at the event.
About Iatric Systems
Recognized by Inc. 5000 as one of the fastest growing privately held companies for the past four years, Iatric Systems helps hospitals and health systems leverage their HIS investment with software, interfaces and reporting services. Since 1990, more than 1,000 hospitals worldwide have implemented Iatric Systems solutions; optimizing patient care and staff workflow in clinical, financial and administrative areas. Iatric Systems was acknowledged on the Healthcare Informatics Top 100 Healthcare IT Revenue list in 2009/2010/2011/2012 and the Modern Healthcare Top 100 Best Places to Work in Healthcare IT in 2009/2010/2011. For more information, please contact info@iatric.com or visit http://www.iatric.com.
###