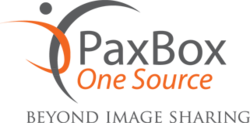 OneClick Share™ bridges the gap between function, security, and speed of communication for those times when seconds count.
Athens, GA (PRWEB) December 21, 2011
Oneclick Share™ is the most recent enhancement to the PaxBox® OneSource product. It bridges the gap between function, security and speed of communication. For those times when seconds count, a patient's imaging data can be accessed immediately, thereby, improving patient care and reducing healthcare costs.
With a simple, right click of the mouse, a physician can give access to another physician with a system-generated passkey and secure communication. This results in timely and accurate decisions related to diagnostic tests, emergency transfers, and patient treatment. Oneclick Share™ provides for instantaneous medical image sharing outside the enterprise or facility walls.
PaxBox® OneSource is an image-sharing network with advanced visualization tools for all specialties. The streaming technology enables rapid access and sharing anywhere in the world while giving the provider full control of who is able to access their patient information.
About Healthy Panacea Network
Healthy Panacea Network is the joint venture between Healthy-IT, LLC and Panacea MBA, LLC known as Healthy Panacea Network, LLC. The collaboration has been a seamless and successful joint venture built on the vision of providing the most efficient, advanced, secure, and user-friendly EMR & PACS systems to the healthcare industry. Managing over a Million studies annually, together, their dream of delivering advanced, fully integrated EMR & PACS system to the market came true. Healthy Panacea Network is "physicians helping physicians."
###