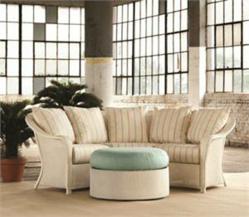 End of the Year Patio Furniture Blowout Sale!
Chicago, Illinois (PRWEB) November 01, 2011
In order to make room for new 2012 furniture collections, FurnitureForPatio.com is offering a two week sale on all orders. The sale will be available from October 31 - November 13, 2011. During the sale, customers will be able to take advantage of discounted prices and free curbside shipping on all orders. This sale provides customers a great opportunity to save on quality patio furniture and get free shipping on every order. During checkout, orders will display End of Year Sale - Free shipping before any billing information is required. All orders qualify for free shipping during the sale, allowing customers to save on shipping charges for all purchases. This End of the Year sale allows Furniture for Patio to offer great savings on outdoor furniture and make space for new furniture that is becoming available for next season. This end of the year sale is great time to take advantage of savings on beautiful patio furniture.
Furniture for Patio offers the best collections of furniture from the top manufacturer's. Some popular furniture in the past year have included collections from brands like PolyWood Furniture, Telescope Casual, Lloyd Flanders, North Cape International, and more. The patio furniture available at FurnitureForPatio.com includes a variety of different styles and materials. The End of the Year patio sale is a great time save money and buy a patio set that will match your homes style.
PolyWood offers a large collection of mid-priced furniture that is made from recycled plastic. Polywood furniture offers casual patio furniture that classically styled. Polywood continues to add to their product line-up with new and innovative furniture year after year. The Polywood Captain collection is the signature collection that is very popular with consumers. The signature patio dining set features the Captain signature dining chairs with the Nautical table. Polywood furniture is made from plastic lumber and is impervious to weather elements, which makes it great for the beach house. All Polywood furniture is made in the USA and is available in a variety of different frame color options.
Telescope Casual furniture is made in the USA and is backed by one of the strongest manufacturer warranties. Most of the Telescope Casual furniture includes a 15 year residential manufacturers warranty and most of the parts can quickly be replaced if needed. New for 2012, is the expanded marine grade polymer (MGP) collections. Telescope's innovative MGP frames are made from over 30% FDA approved recycled resins and are great solution for LEED Homes. The new Richland collection is available with deep seating cushions or slings. The Telescope Casual Richland collection features clean lines that were inspired the great designer, Frank Lloyd Wright. Some other new furniture from Telescope include the newly named Leeward collection and the Villa Cushion and Sling collections.
Lloyd Flanders produces quality wicker furniture that will last for generations. Lloyd Flanders furniture is available in two different hand woven options. The Original Lloyd Lloom furniture uses a patented process that was developed over 100 years ago. The Lloyd Loom furniture is available in standard and premium wicker finishes. One of the most hyped new Lloyd Flanders collections for 2012, is the Elements collection. The Elements collection features modern styling with decorative metal legs. The furniture is also available with woven wicker backs or stainless steel backs for a more modern style. Lloyd Flanders also features several collections that are constructed with their woven vinyl wicker. These collections include different weaves and finishes that include your choice of deep seating cushions.
North Cape International is another popular wicker patio manufacture that creates timeless pieces of furniture. The North Cape Melrose Sectional has been a popular collection for 2011 and features a variety of different modular pieces. The Melrose Sectional is available to be custom configured as a L-Sectional or as a curved sectional. The curved sectional is a great solution for adding seating around an outdoor fire pit. The Melrose Collection features a beautiful java flat weave wicker and includes your choice of outdoor grade cushions.
This End of the Year patio furniture sale allows customers the opportunity to save big on all patio furniture and outdoor decorations. FurnitureForPatio.com is quickly becoming one of the most popular stores to buy patio furniture and outdoor decorations for your home. The store features an expansive collection of patio furniture that can be purchased online and delivered to anywhere in the USA.
###