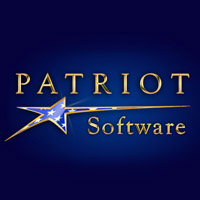 With these latest updates, we're giving small business owners practical ways to make their workday more manageable and save time
Canton, Ohio (PRWEB) August 14, 2012
Patriot Software, Inc., a small business software company, has rolled out a series of updates to improve the customer experience and provide more value.
Customers using any of the Patriot software modules will now find it even easier to navigate. Upon logging in, customers can easily follow the dashboard to manage their account status or click on tabs for each product. Also, as part of the latest round of changes:
Patriot PAY online payroll software customers can now save their unfinished payrolls to complete them later. When they log in the next time, they will see a reminder to complete their payroll.
Customers can easily upload confidential documents, such as tax forms or notices, to share with customer support.
Patriot PAY customers can download a pre-filled quarterly Form 941 to complete their payroll taxes.
According to Wendy Smith, payroll manager for Patriot Software, responsiveness to customer needs is always the top priority.
"We really listen to our customers," she says. "With these latest updates, we're giving small business owners practical ways to make their workday more manageable and save time."
Small business owners can try out any software modules with a free 7-day sample account. Then, they can sign up for the software and receive their first 30 days free. There's no obligation, and customers can add or cancel services at anytime.
About Patriot Software, Inc.
Patriot Software, Inc., located in Canton, Ohio, develops online software applications for hiring, payroll, and human resources, as well as an employee portal and a payroll tax filing and depositing service. For more information, visit http://www.PatriotSoftware.com or contact Patriot Software, Inc., at (877) 968-7147.