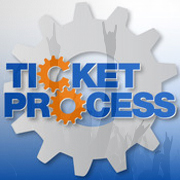 "Like" Ticketprocess on Facebook, & Follow them on Twitter, for exclusive discounts and savings.
(PRWEB) August 08, 2012
Ticket Process recently seized the opportunity to procure a large inventory of New England Patriots tickets to each of their preseason and regular season games at Gillette Stadium in Foxborough, and the popular online marketplace is now making them available to the masses at very reasonable prices. The New England Patriots have been a perennial force in the AFC since the arrival of Coach Bill Belichick and quarterback Tom Brady. Many surrounding the organization say that this year's Patriot offense is poised to be the best ever. Needless to say, Patriot tickets are in high demand.
The preseason has yet to begin, and already the online sports sites are full of Tom Brady photos, quotes and stories. Indeed, the Patriots signal caller is clearly the most popular and most recognizable figure in a league with thousands of names and faces. Lucky for Patriots fans, he also happens to be one of the most skilled and successful quarterbacks in the entire league. Brady's competitive spirit and hatred of losing ensures that every fan that is able to get their hands on a Patriots ticket will be treated to a show.
The Patriot front office spent the entire spring scouting out the best defensive talents that the college ranks had to offer, and they pounced on several of them in last April's NFL Draft. After narrowly missing their opportunity at a championship last February against the New York Giants, the Patriots are determined to go get what they believe is theirs.
Tight End Rob Gronkowski is arguably worth the price of admission by himself, and his effervescent personality combined with his tendency to cross goal lines with the ball in his hand have made him a huge hit in Massachusetts and beyond. His style is a complete contrast to the stoic, curt disposition of Belichick, but it takes many different ingredients to bake a championship cake. The Patriots cannot wait to show the football world what they've been cooking up.
October will feature two top-flight matchups that are likely to have the attention of the entire nation. An October 7th visit by longtime nemesis Peyton Manning and the Denver Broncos will be followed by an October 21st home game against Tim Tebow and the suddenly wildly popular New York Jets. Anyone that wishes to secure Pats tickets to either of those dates should head directly to TicketProcess.com upon completion of this article. Also look for savings on the entire NFL Season as well as NCAA College football.