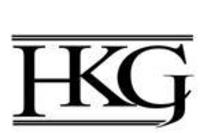 Marlton, New Jersey (PRWEB) May 22, 2013
New Jersey Patent Attorney, Stuart M. Goldstein, partner and founding shareholder of the law firm of Hollstein Keating Cattell Johnson & Goldstein PC, has been successful in obtaining the issuance of U.S. Patent No. 8,381,968 from the United States Patent and Trademark Office for a convertible pizza tray, the Pop-up Pizza Tray.™ The patent's innovative design is invented by Marcello Mandreucci of Robbinsville, New Jersey, and Andrew DePascale of Hamilton, New Jersey.
The simple design of the convertible pizza tray disguises just how clever the invention is. Upon lifting the pizza out of the box along with the tray – which initally is laying flat under the pie – the tray's legs, folded flat underneath the tray, automatically pop out to support and elevate the pizza. The flat convertible tray becomes a serving tray, allowing for easy accessibilty to the pizza slices. Elevation of the tray frees up space when dining. It makes for a much more presentable alternative for serving pizza, while eliminating the bulk and inconvenience of the pizza box.
Made of sturdy cardboard and manufactured at minimal cost in great quantity, the convertible tray is an outstanding marketing opportunity for the $32 billion pizza industry. For pizza box manufacturers, the potential revenue from branding and advertising the tray is enormous, especially when considering that, in 2012, the Pizza MarketPlace, an organization that trends the industry, published these facts: Three billion pizzas are sold in the United States each year. Americans eat, on average, 100 acres of pizza daily or 350 slices per second. In addition, 93 percent of Americans eat at least one pizza per month, making pizza the number one dinner choice in the U.S.
Co-inventor DePascale is excited about the marketing potential of the Pop-up Pizza Tray: "We feel like pioneers in the industry, where change to packaging has remained relatively constant for over 60 years." He further states: "It's interactive packaging that is the wave of the future. It's not enough just to get the container to the consumer. It's also important to provide benefits. We're glad to be taking the lead on change, to the advantage of the national distributors, the large chains, the small independents and to the consumer as well." DePascale and Mandreucci are currently targeting these markets nationwide to promote the Pop-up Pizza Tray.
It is through Mr. Goldstein's expertise in matters involving a variety of industrial and consumer products, as well as equipment and systems within the mechanical, electrical, and marine disciplines, that makes him the patent attorney clients like Mandreucci and dePasquale seek out in order to receive patent protection for their creative products and improvements.
New Jersey Patent Attorney Stuart Goldstein oversees Hollstein Keating's southern New Jersey office's Intellectual Property Department, specializing in patent and trademark law. Mr. Goldstein's solid background, experience, and technical knowledge in the mechanical, electrical-mechanical, and marine arts began with his B.S. in Marine Engineering from the United States Merchant Marine Academy at Kings Point, New York in 1972.
For six years, he worked as a patent examiner in the U.S. Patent and Trademark Office in Washington, D.C., attaining primary examiner status. Since 1978, he has been registered to practice before the U.S. Patent and Trademark Office as a patent attorney (Registration #22817), handling patent application prosecution and related litigation.
As a New Jersey based patent specialist in the patent field, Mr. Goldstein advises manufacturers, businesses, and individuals on product design, development, and integrity, guiding them efficiently through the complex patent approval process, worldwide. Says Mr. Goldstein, "If it is new and useful, if it can be made, if it has potential value, it should be patented. When you are looking to protect your original invention or improvement on existing technology, when you are looking to secure intellectual property ownership rights, when you are looking to safeguard future commercial success, the goal is to protect your patent ownership rights. Over the years, I have seen the consequences of not obtaining patent protection, of opportunities lost, and the loss of investment, time, energy, marketing possibilities and ownership. With patent protection, your creative product or improvement becomes your exclusive property. And the rewards that come with it can be enormous."
Mr. Goldstein's representative patent areas include all types of mechanical and electrical products and improvements, methods and systems: for example, construction tools and equipment, cleaning tools and appliances, electrical lighting and switches, household appliances, plumbing and electrical tools, appliances and related equipment, hardware and gardening tools, conveyor systems, automotive products and accessories, vessel and marine-related products and systems, recreational and leisure-related products, and medical devices and appliances.
Among the most recent technical patents that have received patent approval through Mr. Goldstein's professional guidance are the Protective Cover for a Mooring Buoy (U.S. Pat. No. 8,414,341), a product for boaters which protects vessel hulls; the Self-Contained Tool Bolt (U.S. Pat. No. 8,393,841), a unique connection device with an integrated torque-increasing handle; the Interchangeable Address Signage System (U.S. Pat. No. 8,333,027), which provides the homeowner with the versatility to change address numbers and signage designs; the Photo Motion Machine (U.S. Pat. No. 8,244,117), a system for creating video from high speed digital images; and, the Child Safety Seat System (U.S. Pat. No. 8,154,395), which provides notice to drivers of parked cars of the presence of a child in a car seat.
For additional information, contact Angela Forte, Office Administrator at 856-810-8860. Hollstein Keating Cattell Johnson & Goldstein PC is a full service civil litigation firm with expertise in all aspects of property, casualty, and commercial matters. Hollstein Keating represents a wide range of clients with nationwide legal concerns – individuals, corporations, businesses, and Fortune 500 companies concentrated throughout the Northeast, specifically in Pennsylvania, New Jersey, Delaware, and New York. Their practice areas include casualty, commercial litigation, environmental, insurance coverage, maritime law, mass and toxic tort, patent and trademark law, products liability, sports and recreational law, and subrogation.
# # #