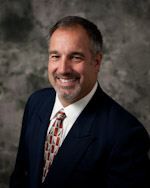 Rick has been a valuable asset to our team and has proven himself to be skilled developing strategic partnerships and managing client relationships
Auburn Hills, Michigan (Vocus/PRWEB) April 19, 2011
Patti Engineering, Inc., a control systems integration company based in Auburn Hills, MI, with offices in Massachusetts and Texas, is pleased to announce that Rick Schoonover has been promoted to Director of Business Development. With this appointment, Schoonover, will be responsible for leading the company's efforts in growing national market share within the automation industry.
Patti Engineering serves as a resource and partner to clients, providing electrical control system design, hardware, software, and installation for various automation projects at manufacturing plants and distribution centers. Skilled in evaluating the need to rehabilitate, retrofit, upgrade or expand existing assets, Patti Engineering offers sustainable solutions that help clients reduce costs, improve operations, comply with new regulations, and save energy.
"Rick has been a valuable asset to our team and has proven himself to be skilled developing strategic partnerships and managing client relationships," said Sam Hoff, President of Patti Engineering. "With his knowledge and understanding of client needs, we look forward to the contributions his expertise will bring to expanding our national presence."
Schoonover has more than 20 years of experience in the controls system integration industry. Prior to joining Patti Engineering, Schoonover held key positions at Modicon PLC, ABB & KUKA Robotics and Flow Robotic Software Technologies.
Schoonover earned his Bachelor of Science degree in Mechanical Engineering from the University of Illinois and his MBA at the University of Michigan.
About Patti Engineering, Inc.
Patti Engineering's technical expertise in both electrical control and information systems allows customers a focused solution to their need for asset/energy management, distribution of various products, production information, and complex control applications. Founded in 1991, we are a CSIA Certified Integrator and a recognized partner to many automation technology companies, including being a named Siemens Solution Partner and Authorized Mitsubishi Systems Integrator. Patti Engineering solutions are used for retail distribution, manufacturing plants, libraries, law enforcement, military, municipalities, food industry, ice arenas and college/universities. Visit the Patti Engineering website at http://www.PattiEng.com and find us on twitter.com/pattieng, Facebook and Linked In.
# # #