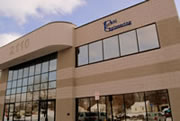 Patti Engineering's ability to quickly grasp the nuances of our customer's needs and maximize the value of the Siemens Totally Integrated Architecture is unparalleled.
Auburn Hills, MI (PRWEB) September 19, 2012
Patti Engineering, Inc., a leader in control systems integration, today announced continued growth in their relationship with AWC, a leading automation supplier and distributor of Siemens automation products. AWC and Patti Engineering continue to team up to work with global oil well equipment manufacturers; supporting the design and implementation of complex automated drilling technology projects.
Patti Engineering is a certified Siemens Automation Solution Partner with exceptional Siemens experience and expertise, putting them at the forefront of automation in cutting edge oil drilling technology. The unique skill set found among the team of engineers at Patti Engineering allows them to assist with the development of innovative auto drilling technology. At the recommendation of AWC, Patti Engineering was hired to implement Siemens hardware into a drilling solutions provider's theoretical design that had previously failed using other technology. Patti Engineering was able to develop a concept program based on the company's criteria, simulated the new PLC program extensively at the test facility and achieved favorable results in only two months.
"Patti Engineering is a trusted resource for innovative solutions delivered on-time and on budget," said Bob Wenyon, President, Western Operations, AWC, Inc. "Their ability to quickly grasp the nuances of our customer's needs and maximize the value of the Siemens Totally Integrated Architecture is unparalleled."
Horizontal/directional drilling and hydraulic fracturing, or "fracking," are the technologies that both make shale drilling possible and controversial. With the tremendous growth in directional drilling due to the developments in fracking; control of the drilling process to maximize safety and efficiency is even more important. Automatic drillers are a large contributor in helping rig crews better control the directional drilling process. AWC and Patti Engineering are working with customers on the leading edge of the advances in these technologies.
"Our engineers have unmatched talent that is extremely valuable to us, our partners and our customers. We are proud of the reputation we have earned for our ability to engineer innovative state-of-the-art solutions for complex control applications," said Sam Hoff, President at Patti Engineering. "Working with AWC has been a pleasure and extremely beneficial for both companies. We very much appreciate AWC's trust and confidence in referring Patti Engineering to their oil industry customers who are pioneering new oil drilling technology."
About Patti Engineering, Inc.
Founded in 1991, Patti Engineering, Inc. is a CSIA Certified control systems integration company based in Auburn Hills, MI with offices in Massachusetts and Texas. Patti Engineering's technical expertise provides turnkey control systems integration services for design/build, upgrade/retrofit and asset/energy management projects; including project management, electrical engineering, hardware design, hardware procurement, software development, installation, calibration, start-up testing, verification, documentation, training and warranty support. Patti Engineering solutions are used in manufacturing facilities, retail distribution, municipalities, food industry, libraries, law enforcement, military, ice arenas and college/universities. Visit the Patti Engineering website at http://www.pattieng.com/ and find us on Twitter, Facebook and LinkedIn.