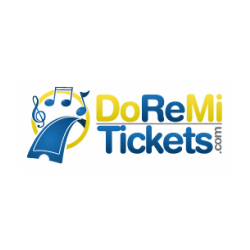 (PRWEB) April 25, 2013
Paul McCartney's massive following of Canadian fans received wonderful news this past week with the legendary musician and singer officially announcing that he is adding 3 Canadian dates to his 2013 "Out There!" Tour. Tickets to Paul McCartney concert dates have now been released for sale at doremitickets.com and can be snapped up from as low as $175 per seat all the way up to $2249 for the closest seats with the best view.
Paul McCartney Tour Tickets:http://doremitickets.com/paul-mccartney-tour-2013
Complete 2013 Paul McCartney "Out There!" Tour Dates;
May 6, 2013 Serra Dourada Stadium, Goiania, Goias
May 18, 2013 Amway Center, Orlando, FL
May 19, 2013 Amway Center, Orlando, FL
May 22, 2013 Frank Erwin Center, Austin, TX
May 23, 2013 Frank Erwin Center, Austin, TX
May 26, 2013 Fedex Forum, Memphis, TN
May 29, 2013 Bank Of Oklahoma Center, Tulsa, OK
May 30, 2013 Bank Of Oklahoma Center, Tulsa, OK
June 8, 2013 Barclays Center, Brooklyn, NY
June 10, 2013 Barclays Center, Brooklyn, NY
June 13, 2013 Manchester Farm, Manchester, TN
June 25, 2013 Arena Di Verona, Verona, Verona
July 7, 2013 Scotiabank Place (formerly Corel Centre), Ottawa, ONT
July 9, 2013 Fenway Park, Boston, MA
July 12, 2013 Nationals Park, Washington, DC
July 14, 2013 Bankers Life Fieldhouse, Indianapolis, IN
July 16, 2013 Miller Park, Milwaukee, WI
July 19, 2013 Safeco Field, Seattle, WA
August 9, 2013 Golden Gate Park, San Francisco, CA
August 12, 2013 Investors Group Field, Winnipeg, MAN
Each of the concerts is scheduled to last approximately 3 hours which gives Sir Paul plenty of time to showcase all of his best material from the past 5 decades which have seen him perform with The Beatles, Wings and as an individual. To further excite fans, Sir Paul has announced that he will have exceptional vocal and musical back-up throughout the show from Brian Ray, Rusty Anderson and Paul Wickens.
With tickets being snapped up fast and the dates of the 3 Canadian shows fast approaching, anyone with even a remote interest in one of the greatest musical artists of all time would be well advised to book up soon. This may be the last chance to see Sir Paul McCartney performing live in Canada. No one can say for sure but there surely will not be that many more opportunities to spent an evening feasting on this man's amazing songs being performed live on warm Canadian summer nights. Sir Paul's reputation as a live performer is unparalleled across the world and it is a wonderful honor for Canada that, once again, he has decided to bring his wonderful music here for all to enjoy.
With Sir Paul now 70 years old it is unclear for how much longer he will desire to perform such an intense concert schedule and so, if you are a fan who wants to see him in the flesh, now is clearly the time to get tickets booked!
Doremitickets.com Your #1 Source for Paul McCartney Tour 2013 Dates, Money-Back Guarantee. Doremitickets.com is a retail website founded in 2009. Since launching in 2009, our website has helped connect thousands of live entertainment fans to the vast network of ticket brokers that list tickets on the doremitickets® Online Exchange. These professional ticket brokers offer more than 7.5 million event tickets on our exchange everyday.
Contact:
John Cruz
Email: info(at)doremitickets(dot)net
website:http://www.doremitickets.com