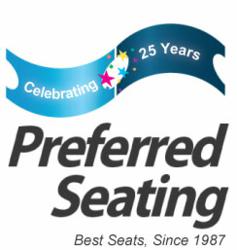 (PRWEB) April 19, 2013
Fans looking for Paul McCartney tickets in Brooklyn will have two nights to choose from when McCartney's tickets go on sale today at PreferredSeat.com. Barclays Center went out of their way to announce the June 8th and 10th Paul McCartney concerts with British themed props at the recent press conference to highlight the significance of having him perform in Brooklyn. Bankers Life Fieldhouse in Indianapolis is the other city lucky enough to have a Paul McCartney concert going on sale today and it will be a return performance from his 2002 "Back in the U.S. Tour."
Paul McCartney's "On the Run" tour in 2012 was a smashing success and it appears the singer will be touring much more this year. He is releasing the tour schedule in bits and pieces this time around rather than announcing a full tour schedule at once. Fans can expect a very long set list of nearly 38 songs for a performance of close to three hours, a brand new production and the classic hits from his days with the Beatles, Wings and solo material.
Barclays Center has become the hot spot on the East Coast with the top artists that were making stops at New York's Madison Square Garden and are now moving over to the new entertainment powerhouse in Brooklyn. Barclays Center opened just last year with a concert by Jay-Z and has hosted an A list of entertainers since then including Barbra Streisand. Paul McCartney tickets are expected to sell out quickly for both nights but typically the Saturday concert will be the most popular and harder to get.
Paul McCartney has performed once at Bankers Life Fieldhouse back in 2002 as well as a pair of concerts at the old Market Square Arena in 1990. The city of Indianapolis has also enjoyed a pair of rare Beatles concerts when they performed at the Indiana State Fair in 1964. Like the Paul McCartney concerts scheduled elsewhere, the concert is a really big deal to score and Bankers Life Stadium is proud to have him there.
Preferred Seating Tickets is an independent ticket service that has been selling tickets for Paul McCartney concerts since 1987 and they guarantee all of their seats 100%. Fans can order tickets for concerts, sports and theater events online at PreferredSeat.com or by phone at 800 427-3914.