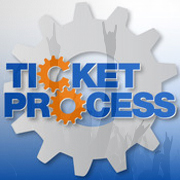 Download the free TicketProcess iPhone & Android apps, where fans can get their hands on cheap tickets!
(PRWEB) September 14, 2012
Paul McCartney's days of spending months on the road touring the world and playing in front of sold out stadiums all over the globe may be behind him, but the living legend still enjoys putting on a show, and his legion of fans wait with anxious anticipation for the Brit to announce any live performance of any kind. Lucky for the millions of McCartney fans all over North America and beyond, TP recently procured a large inventory of Paul McCartney tickets to each of the four shows he will perform in the month of November, and the time to get in on the action is now. Presale tickets are currently available, and the entire lot of Paul McCartney concert tickets at TicketProcess.com will become available to the general public on the morning of Friday, September 14th.
The first show will take place at the Scottrade Center in St. Louis on Sunday, November 11th. McCartney has been such a dynamic and universally-appealing force in the music industry for so long, he could schedule an event in Antarctica, and people from all over the globe would be sent into a mad dash to charter available sea vessels. Fortunately for folks in Mid-America, the legend will be playing at a centralized locale that can hold nearly 20,000 fans. It is a large and impressive venue, but the Paul McCartney concert tickets for this date are sure to be gone far before he takes the stage to a huge ovation.
Following that show will be a performance in Houston at Minute Maid Park three days later. The Houston region is even more densely populated with fans that would give anything short of an arm or a leg to see the former Beatle and world-renowned musician, so tickets to this Paul McCartney tour date are also going to be selling out quickly. As the date approaches the prices are likely to get higher and the availability of tickets is sure to dwindle, but TicketProcess.com will soon be providing the general public with a means of assuring they will be in in attendance of these highly anticipated shows a few months in advance.
Sadly, these are the only two shows that will take place on United States soil, but Canadian fans will be treated to shows in Vancouver on November 25th and Edmonton on November 28th. If any more dates are announced, McCartney fans can be sure that TicketProcess.com will make the proper moves to secure more tickets. Watch for savings on all concert & sports tickets including the upcoming Lady gaga tour & Green Day Tour.