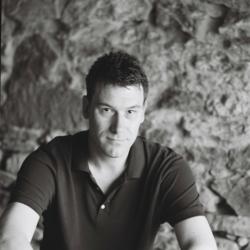 St. Louis, MO (PRWEB) May 10, 2013
The St. Louis County Library Foundation is pleased to present acclaimed historian and China expert Paul French for a discussion and signing of his bestselling true-crime thriller "Midnight in Peking: How the Murder of a Young Englishwoman Haunted the Last Days of Old China" on Friday, May 24, at 7:00 p.m. at Library Headquarters, 1640 S. Lindbergh Blvd. The program is free and open to the public. Books will be available for purchase at the event from Barnes & Noble.
"Midnight in Peking" is an absolutely riveting true-crime story that has received critical acclaim around the globe. It has also been nominated for an Edgar award in the Best Fact Crime category. French, a historian and China expert, has opened the books on a seventy-five-year-old unsolved murder and offers a glimpse into the last days of Colonial Peking.
Peking, January 1937. In the frigid winter air, the ancient Fox Tower—rumored to be home to the seductive fox spirits who steal men's souls—keeps silent watch. The morning after Russian Orthodox Christmas celebrations, the city awakens to a murder. The mutilated body of British schoolgirl Pamela Werner is found at the base of the Fox Tower, on the edge of the Badlands. A shiver of fear and shock ripples through Peking.
Chinese detective Han and British detective Dennis team up to solve the case, battling time and the meddling of their respective bureaucracies. Dennis, a Scotland Yard man, attempts to recreate Pamela's last days by combing through her diary and questioning her friends. A puzzling picture emerges of a girl on the cusp of womanhood.
Han and Dennis's investigation pulls them deep into Peking's seedy underworld of drugs and prostitution. No closer to finding the killer, they are pressured to close the case by their superiors, the press, and the public. Unsatisfied, Pamela's father takes up the search for justice. What he uncovers is even more devious that Han and Dennis had suspected.
Almost seventy-five years later, Paul French finally gives the case the resolution it was denied at the time. In the tradition of the true crime classics "Devil in the White City" and "Midnight in the Garden of Good and Evil," "Midnight in Peking" transforms a front page murder into an absorbing exposé, bringing the last days of old Peking to life.
Historian Paul French lives in Shanghai, where he is a business advisor and analyst. He frequently comments on China for the English-speaking press around the world. He the author of a number of books on Chinese history.
Program sites are accessible. Upon two weeks notice, accommodations will be made for persons with disabilities. Contact St. Louis County Library by phone 314-994-3300 or visit http://www.slcl.org.