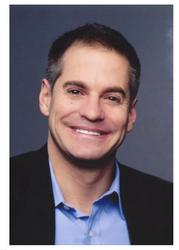 Show the World What's Possible. In 2009, FOXBusiness.com hailed Daryn as she
Washington, DC (PRWEB) September 30, 2009
PS & ASSOC announced today that Paul Schur has signed journalist Daryn Kagan, creator and host of DarynKagan.com , to continue representing her in all areas of public relations, media relations, and brand management. Current media profiles of Kagan secured by Schur can be seen in this month's Body + Soul magazine, a Martha Stewart publication, as well as Guideposts magazine. Schur has handled all public and media relations efforts for Kagan since 2006, including press efforts for her first book, What's Possible! 50 True Stories of People Who Dreamed They Could Make a Difference (Meredith Books.)
Previous print profiles and television, and online placements secured by Schur for Kagan have appeared in outlets that include The Associated Press, New York Times, USA Today, U.S. News & World Report, USA Weekend, Los Angeles Times, Washington Post, The Boston Globe, New York Daily News, New York Post, Atlanta Journal Constitution, The Times Picayune in New Orleans, Milwaukee Journal Sentinel, Detroit Free Press, Broadcasting & Cable, Business to Business, FOX News Channel, FOXBusiness.com, CBS, NBC, and ABC News, and CNN, among others.
Kagan, the former main CNN news anchor whose area of expertise is inspirational storytelling, is the creator and host of DarynKagan.com, the award-winning online community that features a daily webcast of stories that fit the theme, "Show the World What's Possible. In 2009, FOXBusiness.com hailed Daryn as she "put her mark on something unique in news coverage," while The Boston Globe described DarynKagan.com as "bucking the media tide with its emphasis on stories that illustrate the triumph of the human spirit." The site also serves as the base of Kagan's media company that extends her brand of hopeful news stories to television, radio, and print.
Other clients represented by Schur during his tenure as a principal with PS & ASSOC appeared on programs that include the Today Show, Good Morning America, and The Dr. Oz program, the New York Times, The Associated Press, Southern Living, NPR, HGTV, Oprah Radio, CNN.com, and MSN.com. Schur previously served as a public relations executive, and spokesperson for FOX News Channel, CNN, and CNN Interactive. He earlier served as a Los Angeles-based associate with FOX-Albert, responsible for Los Angeles-based talent that included Jennifer Aniston, Gabrielle Carteris, and Josh Charles.
###