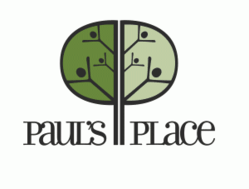 One of the major challenges for residents of the Southwest Baltimore community to find new jobs is computer literacy.
Baltimore, Md. (PRWEB) January 24, 2013
In the last year, Paul's Place, Inc., a community outreach center in Southwest Baltimore, has helped 12 adults land new jobs after participating in a job readiness program. The program, which utilizes a recently updated computer lab, helps adults build interview skills, develop a resume, and gain experience applying online while reaching out to potential employers.
To enter the program, residents must demonstrate a commitment to finding employment. Once a guest enters the program, Paul's Place volunteers then help each guest identify areas of potential employment based on skills and background. The next step is to use the computer to develop a resume and reach out to potential employers.
Paul's Place case manager Caroline Speirs said one of the major challenges for residents of the Southwest Baltimore community to find new jobs is computer literacy.
"A lot of the job-posting websites are new to our guests," she said. "It's very helpful for volunteers to walk through the whole process with the guests and help them find the right tools to use to get connected."
The computer lab is open every week day morning and is available to anyone. Several guests have obtained employment through the job readiness program in areas like the food service industry and working in warehouses and local businesses.
"Through our job-readiness program we have been able to help neighbors here in Southwest Baltimore obtain employment," said Executive Director Bill McLennan. "We want to build upon the successes of last year where twelve people gained employment, and double that in the coming year."
Paul's Place also offers GED preparation classes as part of the job readiness program. In a partnership with South Baltimore Learning Center, Paul's Place offers pre-GED and GED preparation classes where adult learners spend up to 20% of class time using the computer lab to further their literacy skills. Many guests have taken advantage of this program and have been able to take the GED test upon completion of the course.
About Paul's Place, Inc.
Paul's Place is a catalyst and leader for change, improving the quality of life in the Washington Village/Pigtown neighborhood and the surrounding Southwest Baltimore communities. Paul's Place serves more than 80,000 guests annually, providing programs, services and support that strengthen individuals and families, foster hope, personal dignity and growth. For more information on Paul's Place, visit http://www.paulsplaceoutreach.org.