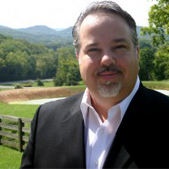 With the quality of life that we offer and the affordable cost of living, it isn't surprising that the real estate market in the area has remained relatively stable
Nashville, TN (PRWEB) March 01, 2012
NashvilleMLSHomeSearch.com launches today; it's a user-friendly, real estate and local news website. Nashville is the place that music calls home. Taking life in its own pace while dancing to its own unique beat, nothing quite compares to Nashville area real estate. And as Music City gears up for another spectacular year of concerts and shows this 2012, locals and folks across the nation can expect only the best from the city. Whether you are a long-time resident, a visitor, or have just relocated to the area, you are in for one soulfully delightful country music ride.
"There are so many great things about Nashville," shares real estate professional Paul Zorich. "The main attraction of which is music. Folks from Brentwood TN real estate to Franklin TN real estate to lovers of music across the nation come to Nashville to be engulfed by its music. Here, the music truly moves you. And if you enjoy history, great food, culture, and the arts, you won't be disappointed by what Nashville has on offer."
From musicians to history buffs to families and retirees, Nashville TN real estate has always seemed to be an attractive option. "With the quality of life that we offer and the affordable cost of living, it isn't surprising that the real estate market in the area has remained relatively stable," says Paul Zorich.
As the city prepares for another spectacular year filled with top-notch performances, the public awaits the offerings with gusto. Starting out with one of the biggest film festivals in the Southern US, the Nashville Film Festival will wow cinema aficionados with its unusual and innovative films this April. For country music fans, this years CMA Music Festival will feature over 400 artists, many of whom you can get up close and personal with through the scheduled meet-and-greets.
Whether you are thinking about relocating to Nashville TN, are interested to invest in real estate around the city, or simply want to learn more about the local vibe, visit NashvilleMLSHomeSearch.com today.
###