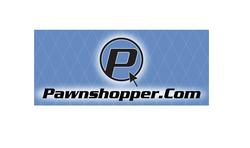 Pawnshopper.Com can SAVE consumers money on purchases and help bring more money for pawn loans!
Austin, TX (PRWEB) July 15, 2010
Pawnshopper.Com was created in March of 2008 by Ross Rountree, founder and CEO and Robbie Huttenhower, Co-Founder and Chief Technology Officer. Rountree created the site to provide consumers an easier way to shop for pawn shop inventory, hence the name Pawnshopper.Com! The site originally was designed as the AutoTrader.Com of pawnshops, showing the consumer results from a certain search radius from their zip code. As the site has grown, pawn brokers wanted their clients to have a more immediate purchase option that would allow consumers across the country to find their inventory, as well as their local customer base.
With this request, Pawnshopper recently implemented a full E-Commerce solution that allows consumers to click on a PURCHASE NOW button or click on a MAKE OFFER button. They can ask the seller questions and make an offer all within the same quick and simple process. Once the price is agreed upon, the consumer can purchase with their credit card and have the item shipped to their door. Pawnshopper provides the consumer with an added protection against fraud by knowing that they are buying from a licensed pawn broker who has a place of business, a reputation to uphold and most of the time offers a money back guarantee. The fact that Pawnshopper.Com only allows licensed pawn brokers to post items on their site provides a huge fight against fraud unlike competitor sites like Craigslist or eBay where anyone with a computer can pose as a seller and try to sell the consumer a fake or bogus item.
Need a Loan? Pawnshopper.Com not only offers a great way to find great deals on high quality items, they also provide a very simple "Need a Loan" solution. The process quickly gets any item that the user wants a loan on in front of several pawn brokers where they can provide a potential loan amount, all while the user is still at the computer. After inputing a zip code and choosing a mileage radius to search, the user inputs the title and full description of the loan item as well as up to 9 photos (at least one photo is required) to proceed. After clicking submit, the pawn brokers will respond with a potential loan amount. This solution can save consumers time, agrivation and sometimes the embarassment of having to drive around town to see how much they can borrow on a certain item. All of the loan amounts (offers) are delivered back via email with a simple link taking the consumer back to Pawnshopper.Com where all loan offers are viewed in a simple one-page list format. After choosing a pawn broker for a loan, a "print loan details" button prints out a one page summary showing the item, the pawn shop and the offered loan amount so the consumer will have a reference to show when entering the pawnshop to present the loan item to complete the loan transaction.
Pawnshopper is the only site on the planet that is completely in tune with a pawn shop's normal cycle of business; providing short term loans and selling quality items. The site is destined to be a pawn brokers "must have" for advertising/marketing efforts and with Pawnshopper.Com's current level of growth, should become a household name in the near future. Before making a purchase or getting a loan, checking Pawnshopper.Com can save time and money.
# # #