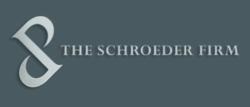 Over 5,000 Paxil Lawsuits Filed
Orlando, FL (PRWEB) September 14, 2011
While the FDA warnings and television commercials relating to Paxil birth defects and Paxil lawsuits have cooled a bit in recent years, it is important for parents to know that legal help is still available to those families out there affected by birth defects from the drug.
While families have filed lawsuits against GlaxoSmithKline for Paxil side effects for years, these may have only scratched the surface of what's to come. A December 15, 2002 article in the Los Angeles Times estimated that 37 million prescriptions for Paxil were written in 2002. As late as 2007, FDA figures showed 19.7 million prescriptions for the drug. With such high prescription numbers, it is possible that millions of children may have suffered birth defects.
In recent years, health experts with the FDA, New England Journal of Medicine, Boston University, National Birth Defects Prevention Study of Infants, Aarhus University in Denmark and the Institute of Reproductive Toxicology at the University of Ulm, Germany have all warned that Selective Serotonin Reuptake Inhibitor (SSRI) antidepressants like Paxil can cause serious birth defects when taken during pregnancy.
The most common defects linked to the drugs include heart defects, lung conditions, skull deformities, club foot, brain and spinal defects as well as abdominal defects. These can be life-altering conditions to a young child and some can even be fatal.
For years, some of the top defective drug attorneys in the country have helped those families affected by a suspected Paxil birth defect file lawsuits against GlaxoSmithKline. An article published in Bloomberg on July 20, 2010 reported that the company has spent nearly $1 billion to resolve these claims.
The July 20, 2010 Bloomberg article also estimated that the company has paid an average of $1.2 million per Paxil lawsuit to settle around 800 cases involving serious birth defects so far.
However, many parents concerned with finding help for their children are frustrated to find that attorneys or law firms who market for Paxil cases are no longer accepting them, or that their local attorney doesn't know how to proceed with this type of case.
In fact, some of the most qualified lawyers are still helping those children and families affected by the birth defects from Paxil file lawsuits and recover substantial amounts.
A recovery from a Paxil lawsuit can help with the significant medical bills, time lost from work and family as well as the suffering of a child that can come with a serious birth defect. It can also ensure your child receives the best treatment and attention as they grow older.
Depending on the type of injury your child suffered and the laws of your state, the amount of time you have to file a claim can be limited. Therefore, it is important to speak with a Paxil lawyer as soon as possible if you suspect your child's condition may be related to taking an antidepressant drug like Paxil.
Defective drug injury claims are complex legal matters that require significant time and investigation by your lawyer, as well as experience fighting large drug companies. Make sure any lawyer you select is qualified to handle this type of case.
Experts estimate there may be only a handful of highly skilled law firms in the United States who are dedicated solely to cases involving drug injuries. Finding the right lawyer can mean the difference between a large recovery for your child and waiting 5 years or more with no results.
For more information on your child's Paxil birth defect and your legal options, visit http://www.PaxilLawsuit.com.
###