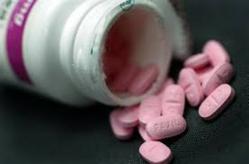 The company has spent nearly $1 billion to resolve claims.
Orlando, FL (PRWEB) December 08, 2011
The Paxil Resource Center at PaxilLawsuit.com was launched to help those families dealing with a child born with birth defects after taking Paxil during pregnancy. Thousands of people with questions about the drug's side effects have visited for help, however, millions more families may have been affected by this drug.
Experts in the United States and Europe have warned about the safety of taking SSRI antidepressant drugs like Paxil during pregnancy. However, since antidepressant drugs like Paxil do provide a benefit to millions of other patients, they will likely remain on the market for some time and it is important for expectant mothers to know the risks
It is important for anyone whose child was born with a birth defect after taking an antidepressant to learn their legal rights. So far, the maker of the drug has budgeted substantial amounts to resolve lawsuits filed by parents of children born with birth defects.
On December 8, 2005, the FDA issued a warning about the risk of birth defects from taking Paxil. The New England Journal of Medicine, Boston University, National Birth Defects Prevention Study of Infants, Aarhus University in Denmark and the Institute of Reproductive Toxicology at the University of Ulm, Germany also reported that Selective Serotonin Reuptake Inhibitor (SSRI) antidepressants like Paxil can cause serious birth defects when taken during pregnancy.
These experts have warned that taking antidepressant drugs like Paxil during pregnancy can increase the risk of Paxil birth defects such as heart defects, lung conditions, brain defects, skull deformities, club foot, spinal defects and abdominal defects.
With more than 100 million people having taken the drug, millions of children may have been put at risk of suffering serious birth defects. However, the drug has been widely successful for manufacturer GlaxoSmithKline. Since it was released in 1992, Paxil has become one of the most popular antidepressant drugs in the world.
A December 15, 2002 article in the Los Angeles Times estimated that 37 million prescriptions for Paxil were written in 2002 and as late as 2007, FDA figures showed 19.7 million prescriptions for the drug. In 2010, GlaxoSmithKline earned profits of more than $5 billion, according to annual reports.
An article published in Bloomberg on July 20, 2010 reported that GlaxoSmithKline has spent nearly $1 billion to resolve claims that the drug caused birth defects. The article estimated that the company has paid an average of $1.2 million to settle around 800 cases involving serious birth defects so far.
For those who gave birth to a child with birth defects after taking an antidepressant like Paxil during pregnancy, a lawyer can explain the legal options available. While there is no Paxil class action lawsuit, children and families may be entitled to a substantial recovery through an individual Paxil lawsuit. However, the time available to file a claim is limited.
PaxilLawsuit.com contains more information on Paxil, the symptoms and birth defects linked to the drug, lawsuit news on birth defects and litigation, Frequently Asked Questions, treatment options for different birth defects and how to find a qualified lawyer.
###