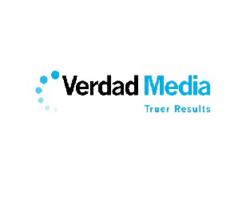 hartford, ct (PRWEB) February 26, 2013
In order to better serve its loyal clients, Verdad Media now offers professional PPC management for campaigns on virtually any platform, including Google AdWords and Microsoft Adcenter.
Pay per click advertising can be an effective way to drive traffic to a site through ads posted in strategic locations. However, the fast-paced reality of the internet is such that managing a PPC campaign can be extremely time-consuming and inefficient for many companies. This is exactly why Verdad Media decided it was time to offer their professional management services.
Utilizing professional PPC management can be a tremendous boon to any business. By leaving the complex decisions to those who are highly experienced in online advertising and the ins and outs of PPC, more time can be spent on other important areas. Professional PPC management has been shown to increase ROI along with conversion rates and sales, all while driving down advertising costs by eliminating wasted ad spends and zeroing in on the most important target markets.
Says Verdad's Chief Search Analyst Jake Burgess, "We pride ourselves on being experts at search marketing. By taking advantage of our PPC expertise and letting us do what we do best, business owners can spend their precious time doing what they do best: running their business."
Verdad Media's PPC management services are highly individualized for each client. An effective PPC campaign starts with a thorough understanding of a company's target market. Verdad Media conducts a market assessment and creates a detailed strategy for every client who engages their PPC management services. Once a strategy is determined and approved by the client, Verdad can move forward in creating the perfect ads for every situation, from intensive keyword research to compelling ad copy from Verdad's skilled writers and marketers.
Furthermore, Verdad Media offers split testing to make sure that every ad running is at its maximum effectiveness. Verdad Media's PPC management clients can also count on regular reports, ensuring that they are involved in the campaign and its success at every step along the way.
Verdad Media has proven experience with Google Adwords, Microsoft Adcenter, 7Search, Miva, AdBrite, Bidvertiser, and more. Verdad Media manages accounts in English, French, and other languages upon request. Interested clients can contact Verdad Media at any time to arrange a PPC management quote with any sales representative.
ABOUT VERDAD MEDIA: Verdad Media, LLC is a full service Internet marketing firm that prides itself on efficient results and excellent customer support. Find out more about their services at http://www.verdadmedia.com.