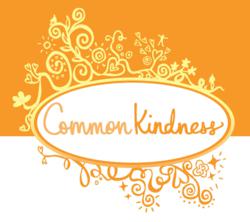 San Francisco, CA (PRWEB) August 30, 2012
Although seventy-four percent of consumers now search multiple online coupon sources each week for deals (according to Shopper Technology Institute), the leading grocery coupon websites still carry fewer than 200 coupons for the more than 70,000 products found in an average supermarket.
Sarah Schloemer, president of the free grocery coupons website CommonKindness.com, believes this situation exists because of the high cost and questionable effectiveness of many online coupon programs, like those run by Groupon, Facebook, and Coupons.com.
She feels a lack of innovation or willingness to accommodate the needs of advertisers has left many brand managers waiting on the Internet sidelines for a better solution to emerge. Fortunately, that better coupon solution—the pay-per-sale model—has arrived.
"No other marketing tools create sales as quickly and inexpensively as the new pay-per-sale online coupon models, like the ones we provide at CommonKindness.com," says Schloemer. "Coupons are great for introducing new products, attracting first-time purchasers, developing and rewarding customer loyalty, and economically advertising a brand."
CommonKindness.com lets businesses easily create and track high ROI pay-per-sale coupons with no contracts, no loading fees, and no hidden charges. The easy-to-use coupon-loading interface makes it possible to create and publish an online coupon offer in just a few minutes, compared to the weeks or months needed to drop traditional print coupons.
All that is required to enter a coupon on CommonKindness.com is:
# 1 Coupon Offer

Example: Save $.75 on any Uncle Matt's Organic 59 oz juice
# 2 GS1 Bar Code

The GS1 bar code identifies the product and the coupon offer at the checkout counter scanner
# 3 Product Description

Example: Any one (1) box of Numi Organic Tea
# 4 Term and Conditions

Example: One coupon per customer
#5 Retailer Instructions

Example: We will reimburse you the face value of this coupon plus $0.08 handling. Mail to: ABC Company, PO BOX 123, Anytown, ST 12345
# 6 Expiration Date

Example: Offer expires December 31, 2012
# 7 Print Limit
The print limit determines the total number of times users can print your coupon.

# 8 Upload Image or Logo

The image of the product or brand logo (gif, png, jpg: 160 pixels wide x 196 pixels high)
"We offer brands a better alternative to spending money on graphic arts, printers, distributors, or online coupon sites that charge for every coupon that is loaded and each time the coupon is printed," said Schloemer. "CommonKindness.com offers a new kind of coupon business model that works better for everyone."
To use CommonKindness.com, shoppers go to the website, quickly register, and designate their favorite nonprofit from the user-friendly directory. They then clip printable grocery coupons for items they typically use or want to try, and head to the store.
For each redeemed coupon, CommonKindness.com provides 20% of the distribution fee it receives to the shopper's designated nonprofit group.
To learn more, go to http://www.CommonKindness.com or call (415) 887-9537.
About CommonKindness.com
CommonKindness.com is the new online grocery coupon site that operates on the principle of kindness and aims to benefit consumers, nonprofit organizations, and brands. CommonKindness.com is revolutionizing the online coupon industry by eliminating coupon loading and change costs, charging brands only for coupons redeemed, and donating 20% of its revenue to nonprofit organizations.