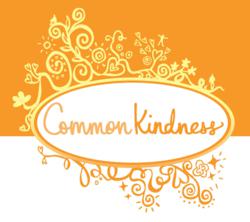 San Francisco, CA (PRWEB) August 21, 2012
How many clicks does it take to sell a box of Cheerios? What percentage of Kraft Macaroni & Cheese coupons actually make it to a grocery store cash register after being printed from a website?
The answer to these frustrating questions, which impact a company's marketing budget and return on investment, are now completely irrelevant thanks to new pay-per-sale, performance-based online coupon campaigns, says CommonKindness.com, the second-largest printable grocery coupon website.
"The pay-per-redemption and no setup or loading fee model, like the one we use at CommonKindness, makes each redeemed coupon a single, low, fixed cost of the sale of a product," says Gregg Cevallos, director of sales at CommonKindness.
CommonKindness only charges 25 cents per redemption. Compared to the overall cost of competitors' programs that charge 12 cents per print plus setup and loading fees, CommonKindness online coupon programs are a fraction of the cost.
Cevallos demonstrates how brands can save by adopting a pay-per-sale program in the following example:
Traditional Pay-Per-Print Coupon Model for 10,000 Items Sold
100,000 prints creates 10% redemptions x 12 cents per print
= $12,000 + setup and loading fees
Pay-Per-Sale, Performance-Based Model for 10,000 Items Sold
10,000 redemptions x 25 cents per redemption
= $2,500 + No setup or loading fees
"Pay-per-sale coupons are a virtual extension of your sale team," said Cevallos. "Because each coupon represents a fixed cost, performance-based coupons are like invisible commission-only salespeople who present a great offer and only get paid when they bring in a sale."
To use CommonKindness.com, shoppers go to the website, quickly register, and designate their favorite nonprofit from the user-friendly directory. They then clip printable grocery coupons for items they typically use or want to try, and head to the store.
For each coupon redeemed, CommonKindness gives 20% of the distribution fee it receives to the shopper's designated nonprofit group.
To learn more, go to http://www.CommonKindness.com or call (415) 887-9537.
About CommonKindness
CommonKindness is the new online grocery coupon site that operates on the principle of kindness and aims to benefit consumers, nonprofit organizations, and brands. CommonKindness is revolutionizing the online coupon industry by eliminating coupon loading and change costs, charging brands only for coupons redeemed, and giving 20% of its revenue to nonprofit organizations.