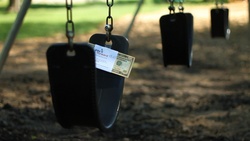 The Pay it Forward program shows our philosophy of people helping people in action," said Rebecca Gerothanas, Senior Vice President, Marketing at Summit Credit Union. "It's not every day that you receive $10 to help someone else.
Madison, WI (PRWEB) June 2, 2010
This summer, Summit Credit Union is giving members and non-members a chance to do good. Through its second annual "Pay it Forward" program, Summit will tour three branch locations and three local community events, giving folks $10 with just one request: help someone else with it – Pay it Forward! The initiative empowers members and non-members to 'do more' by having an impact on someone else's well being.
At each event, 100 people will be given $10 with the assignment to Pay it Forward. Each participant will be videotaped describing how they plan to help someone else with the money. Participants will be able to share their videos on http://summitcreditunion.com/payitforward or even submit their own if they can't make it to an event. Friends, family, co-workers and strangers will be able to rate their favorite video on Summit's website. From September 15-30, 2010, the community can visit http://summitcreditunion.com/payitforward to rate their favorite video responses and the winner will receive $500. Summit will donate another $500 to the winner's United Way charity of choice.
Be sure to follow the Pay it Forward events this summer!
Facebook: http://www.facebook.com/summitdomore
Twitter: http://twitter.com/summitdomore
YouTube: http://www.youtube.com/user/SummitCreditUnion
Pay it Forward Events
All events begin at 11 a.m. and end at 2 p.m. or after 100 participants are filmed.

June 9, 2010: Farmers' Market on the Square
June 25, 2010: Sun Prairie Branch
July 9, 2010: Thierer Road Branch
July 24, 2010: WaunaFest in Waunakee
August 20, 2010: Old Sauk Branch
August 28, 2010: Taste of Portage Market Fair
About Summit:
At Summit Credit Union, we don't sell products, we build relationships. You can trust that we'll provide honest advice and real solutions. Helping you secure a bright financial future is our only goal.
And as a not-for-profit financial cooperative, our profits are returned directly to you. That means the more you use us, the more you receive.
Anyone can join Summit Credit Union. Once you're a member, you're a member for life. If you move, retire, or change jobs, you'll always be able to enjoy the benefits of membership.
###