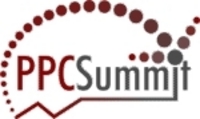 At the end of the two days you will take away two comprehensive 'how-to' manuals that will enable you to address any area of pay per click campaign management. These manuals will serve as ongoing resource tools, and we look forward to attendees returning frequently to the events to stay updated as the search engines continue to change their processes
(PRWEB) August 31, 2007
PPC Summits (http://www.ppcsummit.com ) are comprehensive search engine marketing workshops covering every aspect of pay per click. They are designed and produced by search marketing experts to put advertisers in touch with some of the industry's most profitable, but closely guarded secrets. The two day, interactive how-to sessions, which are geared to all skill levels, promise to show anyone how to use pay per click advertising to its fullest potential. The final two sessions for 2007 are being offered in Los Angeles and San Francisco and are filling up fast.
PPC Summits are an entirely new concept in training for search engine marketing. Geared toward web site owners, SEM's and agency executives, sessions are interactive and engaging. At the end of two days, participants will not only know the "how to" of pay per click in gritty detail, they will know the "real secrets" of managing effective pay per click campaigns, designed to give a clear advantage over the competition.
These summits are designed to provide advertisers and agencies with the tools, contacts and resources they really need to effectively manage a pay per click campaign, not with a vague, 'Big Picture' overview.
"We are inviting those who want to learn everything about pay per click," said Mary O'Brien, chair of PPC Summits. "While other conferences teach you 'what' to do with your pay per click campaigns, we also want to teach you exactly 'how' to do it. We will keep these events small, so that advertisers have an opportunity to truly interact with presenters, build peer relationships and get all of their questions answered."
PPC Summits are committed to providing attendees with speakers (http://www.ppcsummit.com/speakers.html ) who are willing to share all of their experience and tips about pay per click. The Los Angeles speaker line up includes: Mary O'Brien, PPC Summits, former Snr. Director of training and sales for Overture Services (Yahoo! Search Marketing) speaking on keyword research and targeting. Mark Evans, Ionic Media, former general manager at GoTo.Com (Yahoo! Search Marketing) speaking on Google Adwords. Heather Lutze, Lutze Consulting, a 10 year search engine marketing veteran, speaking on Yahoo! Search Marketing and teaching the pay per click introduction series. Mary Huffman, Ionic Media and former Director of Marketing at Overture Services (Yahoo! Search Marketing) covering effective landing page optimization techniques. Jamie Smith and Jason Miller, CEO and CTO of Engine Ready providing content on effective tracking solutions and methodology. David Szetela, Clix Marketing, discussing contextual advertising opportunities. Several other expert speakers will be also be announced closer to the event.
Each session is taught in three tracks designed to appeal to the needs and skills of anyone involved in search engine marketing (http://www.ppcsummit.com/agenda.html). Attendees can customize their agenda to meet their own needs and skills. Whatever the skill level, participants will leave with a deep and profound understanding of pay per click marketing.
"At the end of the two days you will take away two comprehensive 'how-to' manuals that will enable you to address any area of pay per click campaign management. These manuals will serve as ongoing resource tools, and we look forward to attendees returning frequently to the events to stay updated as the search engines continue to change their processes," said O'Brien.
Join a rapidly growing list of satisfied clients learning the secrets of search engine marketing, including former attendees from Hyatt, eBay, The Gap, Wells Fargo, Yahoo! and more and register for a PPC Summit today. For dates and rates, register at http://www.ppcsummit.com
Contact:
Mary O'Brien
PPC Summit
(360) 554-9683 ext. 705
###