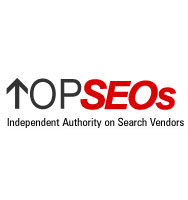 Plymouth, IN (PRWEB) February 1, 2010
The best pay per click companies have been announced by topseos.com, the independent authority on search vendors. Each vendor on the list along with thousands of others were put through an extensive evaluation process in order to find the best pay per click agency. Once the evaluations were complete, the information was compiled, and a list of the best was released.
Pay per click advertising, also known as paid search, can be found on all major search engines. Management companies seek to drive traffic to their client's sites by paying for small advertisements for competitive industry keywords. Pay per click helps companies gain visibility for their site quicker than waiting on organic results.
The best PPC agencies are:
1. JumpFly, Inc.
2. SEO Moves
3. SEOP
4. WebiMax
5. Increase Visibility Inc.
6. WebMetro
7. SEO Image Inc.
8. ThinkBIGsites
9. Customer Magnetism
10. eVisibility, Inc.
11. SEO Inc
12. Bruce Clay Inc.
13. Efficient Frontier Inc
14. Location3 Media
15. First In Search Inc.
16. Reprise Media
17. Enquiro Search Solutions Inc.
18. Morpheus Media LLC
19. Target Logics
20. KeyRelevance
21. Maximum Hit
22. Page Zero Media
23. eVision LLC.
24. SpiderSplat Consulting Inc.
25. Outrider
26. RedFly Marketing
27. JellyFish
28. Spark Inbound Marketing
29. Distilled
30. IMAVEX Internet Marketing
31. tSunela
32. Marcel Media
33. SEER Interactive
34. Netvantage Marketing
35. Sales and Marketing Technologies
36. Mindfire Interactive
37. Stone Interactive Group
38. ESP Interactive Solutions Inc.
39. Zero Company
40. iMajestic Performance Based SEO
41. The DG Group
42. Internet Marketing Inc.
43. LoveClients Inc.
44. Advance Design Interactive
45. NetMark Essentials
46. Keyword Search Pros
47. ROI Revolution
48. The PPC Auditors
49. PPCGeeks.com
50. GDMI
The evaluation process that each company endures is completed by our experienced research team. They review every aspect of how the vendor conducts business to ensure high quality standards. To go one step farther topseos.com then contacts the clients of each firm to ask questions such as, "How is your PPC campaign monitored actively and how are the bid adjustments made?", " What techniques were utilized to lower the cost per conversion?", and " Are the PPC campaign reports useful and easy to understand?".
PPC firms that would like to be considered for the topseos.com rankings can apply at:
http://www.topseos.com/rankings/search-engine-marketing-agencies/apply-for-ranking
To learn more about the top pay per click management agencies visit:
http://www.topseos.com/rankings-of-best-pay-per-click-management-companies
Follow Us on Twitter: http://twitter.com/_topseos_
###