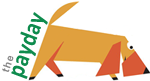 We review more payday loan lenders than anyone else we know
New York, NY (PRWEB) April 03, 2012
Alison Lin and Con Way Ling, The Payday Hound Co-founders, announced today the launch of The Payday Hound, a comprehensive review and comparison site for payday loans. The Payday Hound ranks EZ Payday, No Faxing Payday and Payday Direct loans.
The Payday Hound is designed to bring a clear and honest voice to the fast-growing, online payday loan industry. Payday loans provide a viable, short-term, emergency funding source, but lender quality varies widely. The Payday Hound reviews payday lenders and aims to provide the most comprehensive coverage of payday lenders, analyzing more than five times as many lenders as other review sites.
The Payday Hound was created out of the need for impartial and informed advice on payday loans. "The online payday loan industry has seen drastic growth and we review more payday loan lenders than anyone else we know," said Lin. "We designed The Payday Hound to put at the consumer's finger tips all the information needed to find the best loan for their short-term borrowing needs."
The Payday Hound reviews every provider by filling out applications, analyzing corporate registration data, and reviewing consumer complaints. It provides a proprietary "Sniff Test" rating based on state licensing, physical storefronts, Better Business Bureau complaints, and entity location. The service calculates the actual cost of the loan as well as an APR. Finally, it completes detailed individual lender reviews, highlighting areas that differentiate lenders like online chat support, state licensing, or multi-language applications.
To access the information, users can use quick search topics like EZ Payday, No Faxing Payday or Payday Direct Loans. Within each topic is a quick ranking table that compares payday lenders. Users can then select individual lenders to see detailed reviews.
In addition to the consumer ranking service, The Payday Hound provides proprietary analysis and tools on the payday lending industry. The Payday Hound will soon be unveiling custom calculators and state license filtering, making it easier for consumers to find relevant and reliable information when choosing a payday loan.
About http://www.thepaydayhound.com
The Payday Hound delivers comprehensive and reliable payday loan rankings and reviews at http://www.thepaydayhound.com, helping users find the best loan. The site aims to review more payday lenders and in greater depth than anyone else on the web. The site launched in 2012 by financial service industry veterans through Contigo Direct LCC, a Nevada corporation.