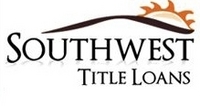 experiences of other states that have abolished or restricted payday loans.
Scottsdale, AZ (PRWEB) July 1, 2010
One minute past midnight on July 1 marked the end of the payday-loan industry in Arizona. While the dismantling of the industry is seen as a victory for consumer rights advocates, local title lender Southwest Title Loans continues providing short-term title loans to consumers.
According to Curt Potts, Director of Business Development for Southwest Title Loans, "There are very important differences between payday loan companies and what Southwest Title Loans does. First of all," says Potts, "it's in our best interest to provide our customers with title loan agreements they can afford and repay. By working in compliance with the letter of the law Southwest Title Loans will continue helping individuals secure loans on demand."
On June 9th Arizona's Attorney General issued a letter to payday lenders warning them against trying to bypass the elimination of payday loans in Arizona. According to the letter, his actions are based on the "experiences of other states that have abolished or restricted payday loans." To support this initiative Arizona's AG has launched "Operation Sunset," which is comprised of attorneys, investigators and paralegals who will respond to consumer complaints.
"Our industry has been vilified by groups seeking to protect consumers, and in some cases they have been justified," adds Potts. "But that does not mean that every company subjects its customers to predatory lending practices. We're here today and we'll be here tomorrow as proof that there is such a thing as an honest lender for those who are in need."
Southwest Title Loans is one of the leading title loan companies in Arizona. For nearly 10 years Southwest Title Loans has provided title loans for cars, motorcycles, RV's, ATV's, planes, trailers, buses, and construction equipment.
For more information about this release please contact Southwest Title Loans' Director of Public Relations Terry Knealing.
###