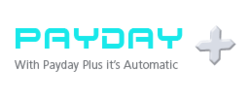 London (PRWEB UK) 14 July 2011
In the highly competitive world of finance, visibility is absolutely essential. If potential customers can't find you, then your business will become anonymous. Arguably, nowhere is this truer than in the payday loan sector.
Recognising this, Payday Plus is pleased to be able to announce a new partnership with Southampton-based Digital Marketing Agency Koozai. The payday loan broker has signed up for comprehensive Search Engine Optimisation services to help add further focus to the site and improve its performance on Google.
As a business that is based entirely online, SEO is hugely important to the continued success of Payday Plus. Search engines provide a high percentage of the overall traffic to the site; therefore it is vital that the presence of the domain is optimised and strengthened. It is for this reason that they the broker has employed the services of Koozai.
Discussing this decision, Simon from Payday Plus explains "We wanted to make sure that the site was in expert hands. It has been performing well, even earning a number of decent rankings on search engines; however, we know that it can do much better. This is why we decided to bring in Koozai."
"Combining their knowledge of SEO and our passion for online loans, we are more confident than ever that Payday Plus can be a major success" Simon continued. "There is certainly plenty of work to be done, however we have a growing customer base and are always increasing our list of approved lenders too. So with improved search engine visibility and the ongoing help of the team at Koozai, we hope to continue building on our past successes."
About Payday Plus
Payday Plus is a leading online payday loan broker. Working with some of the foremost lenders, they are able to offer customers short-terms loan with an average representative APR of 1,737%. Borrowers can apply for up to £1,000, which will usually be delivered to their account within an hour. Payday Plus is dedicated to ethical lending practices.
###