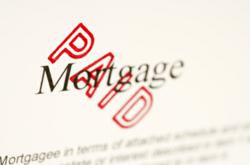 Hey, I've been paying extra for the last 10 years; can I have some of that extra to help cover expenses until I find new job?
EL SEGUNDO, CA (PRWEB) December 03, 2012
Homeownership continues to be a cornerstone of the American dream, and with mortgage interest rates so affordable these days, taking on a mortgage loan can make a lot of sense.
The prospect of paying off a mortgage earlier rather than later often brings relief and elation to some homeowners, but while the idea of owning a home free and clear is a concept that generations past have encouraged, some Americans are no longer on board with this idea, citing disadvantages to paying off mortgage loans before their terms are up.
Drawbacks to Paying Off Your Mortgage
With so much talk of consumers finding themselves neck-deep in debt, the motivation behind paying off a mortgage loan makes sense — after all, mortgage payments are among the largest monthly expenses in U.S. households. But there are deeper financial implications to paying off your mortgage than some homeowners recognize.
Homeowners cite the following reasons for dragging out their mortgages:
1. Homeowners Lose Mortgage Interest Deduction
2. Miss Out on Today's Low Mortgage Rates
3. Possible Pre-Payment Penalties
4. Reduces Liquidity
Idaho homeowner, Nick Drzayich, explains why tying up discretionary funds into a mortgage is a bad move.
"Let's say I've been making extra mortgage payments for the last 10 years. In total, I've contributed an extra $20,000 to reduce the principle balance. Suddenly, I lose my job, so I go to the bank and say, "Hey, I've been paying extra for the last 10 years; can I have some of that extra to help cover expenses until I find new job?
"They will say, 'Well, first you have to qualify for that money, and seeing as how you have no job we can't give you access to that money.'"
Mortgage professionals point to an interesting reason why homeowners would want to pursue paying off their mortgage loans early.
Lingering Benefits of Paying Off Mortgage Loans
Homeowners who still champion the traditional goal of paying off mortgages identify almost as many benefits to getting rid of mortgage debt as those who oppose this approach.
However, the biggest perk to paying off your mortgage loan isn't necessarily a financially-oriented decision, according to most borrowers and financial professionals.
Click here to see the full story.
About Go Banking Rates
Go Banking Rates (GoBankingRates.com) a national website dedicated to connecting readers with the best interest rates on financial services nationwide, as well as informative personal finance content, news and tools. Go Banking Rates collects interest rate information from more than 4,000 U.S. banks and credit unions, making it the only online rates aggregator with the ability to provide the most comprehensive and authentic local interest rate information. Go Banking Rates also regularly publishes expert advice from personal finance professionals.
GoBankingRates.com belongs to a network of more than 1500 finance websites, including GoInsuranceRates.com and GoFreeCredit.com. These sites receive more than 2 million visits each month.
For questions or comments, please contact:
Jaime Catmull, Director of Public Relations
http://www.GoBankingRates.com
JaimeC(at)GoBankingRates(dot)com
310.297.9233 x261
###