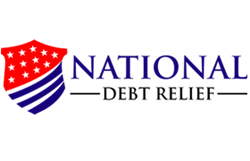 owning a home is an alternative investment opportunity
Los Angeles-Long Beach, CA (PRWEB) December 13, 2014
National Debt Relief recently talked about in an article published December 9, 2014 how millennials can look at paying off their student loan as a great investment. The article titled "Why Paying Off Your Student Loans Might Be Your Best Investment By Far" shares how millennials are taking the Great Recession and re-evaluating their finances.
The article points out that millennials normally still has student loan debts that they are carrying in their monthly budget. And as the Great Recession is a big wake up call for a lot of people just as the Great Depression was in the early part of the 1920s. Because of the shake-up in the financial world, a lot of people are a bit scared of venturing into financial instruments.
One of the financial instruments that consumers are a bit wary off is investing in the stock market. The volatility of the stock market keeps a lot of consumers at bay. Add the fact that there are a good number of consumers who are not able to decipher the process of investing in the stock market.
The article also shares that the American dream of owning a home is an alternative investment opportunity for a lot of consumers. More than being able to ow a dream home, having a house increases the personal wealth of a consumer.But one downside of a mortgage loan is that the consumer is geographically stuck and add the fact that mortgage payments can eat up a lot out of the monthly budget.
This is why paying off student loans seems to be a better investment compared to the stock market and the mortgage industry. It frees up the budget for a lot of other financial opportunities and the amount that can be saved from the interest rate can be seen as a return on the investment of aggressive student loan payments.
To read the article, click this link: http://www.nationaldebtrelief.com/paying-off-student-loans-might-best-investment-far/