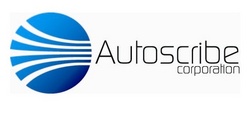 Over the past year we've had a lot of success with the interface between our systems. A product of that success has been demand for even greater integration between Autoscribe payment systems and the BFrame debt recovery management system. By taking the next logical step with BFrame, mutual customers will benefit from even more automation including the ability to collect payments 24/7
GAITHERSBURG, Md. (PRWEB) July 16, 2008
Payment Vision® is a payment gateway that concentrates payments captured at various windows such as IVR, Internet and call centers. The hub-and-spoke alignment allows for perfect and continuous awareness of payments remitted at each payment window.
Autoscribe has been a Preferred Payments Partner since 2007, and mutual customers already benefit from the integration of Autoscribe Check-By-Phone systems with BFrame. Under the new agreement, users of the BFrame system will now be able to schedule both one-time and recurring ACH and credit card payments directly from within their collection software. Debtors will also be able to review and make payment against their outstanding debt via the Web and via touch-tone phone. Payments received through all payment windows will be automatically posted to the BFrame system.
"Over the past year we've had a lot of success with the interface between our systems. A product of that success has been demand for even greater integration between Autoscribe payment systems and the BFrame debt recovery management system. By taking the next logical step with BFrame, mutual customers will benefit from even more automation including the ability to collect payments 24/7," said Sean Fleming: Director of Payment Vision Gateway Svcs, Autoscribe Corporation.
"BFrame has decided to formalize its relationship with Autoscribe to enable our customers to take full advantage of the Payment Vision Gateway. We have had informal interfaces for years - now we can step up to Payment Vision," said Robert Bentz: BFrame President and Founder.
Autoscribe (Booth #1005) and BFrame (Booth #906) will be exhibiting at ACA Int'l's 69th Annual Convention & Expo Wednesday, July 23, 2008 - Saturday, July 26, 2008.
About Payment Vision Gateway Svcs®
Payment Vision® is the Internet payment gateway popular among corporate billers across various industries for its ease of use and consumer friendly payment windows. The gateway services include the PayAgent virtual terminal and consumer friendly self-service windows such as PayWeb & PayIVR. The gateway services extend payment processing features to software publishers via PayAPI, a SOAP based XML web service. Payment Vision Gateway Svcs® is powered by Autoscribe Corporation, one of the largest electronic payment processors in the U.S., processing over $4.5 billion in transactions annually. For more information about Payment Vision® or Autoscribe, visit http://www.autoscribe.com.
About BFrame Data Systems
BFrame Recovery Management System provides a field tested and proven solution for agencies, credit grantors and debt buyers. It's a feature-rich browser based interface designed and developed from client input to provide a powerful, versatile and user-friendly debt collection and recovery system. The BFrame solution can be implemented on-site for large scale call center environments, or hosted in the BFrame datacenter for smaller deployments. In both scenarios, collection and recovery agents will find the universally familiar browser graphical user interface (GUI) a quick aid in training. System modules include collections, recovery, agency management, buy/sell management and SQL query tools. The Account Manager module enables the user to automate account workflow. For more detailed information, or to request a personalized product demonstration, visit the BFrame web site at http://www.bframe.com, or email sales@bframe.com.
Key Words:
Payments, Payment Gateway, Accounts Receivable Software, Collection Software, Debt Recovery Software, Collections, Debt Recovery