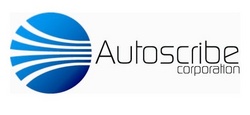 GAITHERSBURG, Md. (PRWEB) July 21, 2008
Payment Vision® is a payment gateway that concentrates payments captured at various windows such as IVR, Internet and call centers. The hub-and-spoke alignment allows for perfect and continuous awareness of payments remitted at each payment window.
Under the agreement, PayAPI® will be connected to the DPTS enterprise software. The integrated solution will allow users of DPTS to offer electronic payment options within their outbound and inbound Interactive Voice Response (IVR) menu.
"Through our partnership, Dial Connection customers will be able to present payment options within their phone system menu and automated message campaigns. The integrated solution takes the next logical step in inbound and outbound call management by offering self-service payment options. The new solutions will play a significant role in allowing Dial Connection customers to better grow and manage their accounts," said Sean Fleming: Director of Payment Vision Gateway Svcs, Autoscribe Corporation.
"Dial Connection is and always will be a client driven company. Our Clients were asking for the integration with Autoscribe, so we delivered. We are excited to be working with Autoscribe to provide our customers the ability to accept both electronic payment transactions through our IVR application. This type of functionality allows agencies to accept payments 24/7 and in this very competitive market provide our clients with the ability to differentiate themselves from their competition," said David Sargent, Executive Vice President of Dial Connection.
Autoscribe and Dial Connection will be exhibiting at ACA Int'l's 69th Annual Convention & Expo Wednesday, July 23, 2008 - Saturday, July 26, 2008. (Booth #1005 & #805)
About Payment Vision Gateway Svcs®
Payment Vision® is the Internet payment gateway popular among corporate billers across various industries for its ease of use and consumer friendly payment windows. The gateway services include the PayAgent® virtual terminal and consumer friendly self-service windows such as PayWeb® & PayIVR®. The gateway services extend payment processing features to software publishers via PayAPI®, a SOAP based XML web service. Payment Vision Gateway Svcs® is powered by Autoscribe Corporation, one of the largest electronic payment processors in the U.S., processing over $4.5 billion in transactions annually. For more information about Payment Vision® or Autoscribe, visit http://www.autoscribe.com.
About Dial Connection LLC:
Since 1987 Dial Connection has been providing innovative call center solutions for the collection industry as well as the general service bureau. DPTS Enterprise, Dial Connection's flagship product, is a complete solution for the call center system. Telephony functions include: Predictive Dialing, Power Dialing, Preview Dialing, Inbound ACD, IVR (Inbound & Outbound), Self Cure Options, Automated Messaging, Data Entry, Agent-to-Agent Transfer, Third-Party Conference, Third-Party Transfer, Call Monitoring/Coaching, Screen Monitoring, Scheduled and Instant Call Backs, Virtual Phone, Text-to-Speech, and Digital Voice Recording. Let us help you develop a state of the art call center. For additional information about Dial Connection, visit http://www.dialconnection.com or call 1-888-770-7706.
Key Words:
Technology, Payments, Payment Gateway, Receivables Management, Collections, Predictive Dialer, Dialer, Call Center Software, Telephony Software, Interactive Voice Response Software