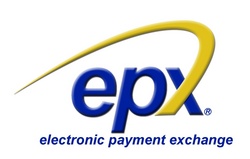 WILMINGTON, Del. (PRWEB) July 10, 2008
EPX responded to Flint Telecom's requirements for a seamless, multi-channel, cost effective payment solution. Under the terms of the agreement, EPX will be the exclusive processor for Flint's credit and debit card payments using EPX's new BuyerWall platform. For Flint's customers who use debit cards in the non-face-to-face payment environment, Flint will benefit from EPX's PINless Debit product.
BuyerWall is the patent-pending cardholder data protection system exclusively offered by EPX that allows merchants to eliminate data breach liability while also allowing the merchant to retain complete control of the customer experience. BuyerWall processes, transmits, and stores sensitive cardholder data, freeing the merchant from the associated risks, and drastically reducing the time and expense associated with achieving Payment Card Industry (PCI) Data Security Standards (DSS) compliance.
As a complete end-to-end processor providing both front end and back end processing, EPX offers BuyerWall to merchants across all distribution channels -- point-of-sale (POS), mail order/telephone order (MOTO) and Internet. With BuyerWall, all merchant liability associated with the risk of processing, transmitting, and storing sensitive cardholder data is virtually eliminated. The sensitive data never enters the merchant's system, and is never stored by the merchant. BuyerWall puts a barrier between cardholder data and the merchant by separating the card number from the sales information, and processing the transaction independently of the merchant or other vendors.
Merchants who are eligible to accept the PINless Debit transactions for payment (telecom providers, educational institutions, utilities, and government organizations) recognize a significant reduction in the overall expense associated with non-face-to-face payment acceptance. EPX is one of a select few providers who enable their clients to take advantage of this payment type on the Star, NYCE, and Pulse debit networks. EPX's PINless Debit is less costly than traditional card interchange fees.
"We looked at a number of payment processors. EPX was the one that met our current requirements – BuyerWall enables our PCI DSS compliance and also eliminates our concerns about data breach liability. Plus, they offer PINless Debit processing, which is vital to our business as many of our customers pay for their telecom services using their debit cards. Furthermore, we needed detailed reporting to support and help manage our business. EPX's WebSuite gave us customized online reporting that we provide to our resellers as part of the service," said Anthony Thompson, Executive Vice President at Flint Telecom Inc.
"Since the release of BuyerWall™, EPX has expanded its customer base significantly with retailers who are concerned about PCI DSS compliance and data breach liability. EPX is extremely pleased to welcome Flint Telecom to the growing family of leading brands that EPX serves. Flint is a leader in the VoIP industry, and we are proud to provide them with payment processing services that will assist them in meeting their customers' needs," said Ray Moyer, Chief Executive Officer and President of EPX.
About Electronic Payment Exchange
Founded in 1979, Electronic Payment Exchange is the industry-leading provider of fully integrated, end-to-end payment solutions for merchants across all distribution channels. EPX offers a full range of payment processing services for leading merchants, retailers, e-tailers and banks in the United States, Canada, Europe, the Middle East, Latin America and the Caribbean.
EPX is a Participating Organization of the Payment Card Industry Security Standards Council. EPX is a VISA U.S.A. Cardholder Information Security Program (CISP) Compliant Service Provider, and a MasterCard Site Data Protection (SDP) Compliant Service Provider.
EPX is headquartered in Wilmington, Delaware, with offices in Phoenix, Arizona.
For more information on EPX, or to learn how BuyerWall simplifies PCI DSS compliance, visit http://www.epx.com or contact EPX at 302-246-3110.
About Flint Telecom
Flint Telecom is a fast growing, technology and services company that provides "turnkey' telecom services to the global telecom and media industry. Flint generates its income by licensing its innovative technology to niche partner companies who themselves then provide next-generation telecom services to their customers in both residential and business markets. Flint partners with organizations such as ISP's, Cable Companies, PBX system vendors and other niche telecom operators that benefit from offering additional telecom services to their existing customers. Flint enables its partners to quickly establish a reliable, feature rich and cost effective phone services for zero capital investment.
Flint was founded in 2005 by telecom entrepreneurs with a proven track record in building international technology companies. The Company is headquartered in New York (NY) with operations in Boca Raton (FL), Atlanta (GA), and Seattle (WA).
For more information on Flint Telecom, visit http://www.flinttelecom.com.
Keyword Tags: buyerwall, cardholder data, data security, epx, payment processing, payment processor, pci dss, pinless debit