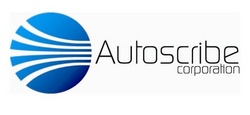 GAITHERSBURG, Md. (PRWEB) July 15, 2008
Payment Vision® is a payment gateway that concentrates payments captured at various windows such as IVR, Internet and call centers. The hub-and-spoke alignment allows for perfect and continuous awareness of payments remitted at each payment window.
Under the agreement, three of the gateway services - PayWeb, PayIVR, and PayAPI - will be connected to the Q-Law legal collections software. The integrated solutions will allow users of the Q-Law system to schedule both one-time and recurring ACH and credit card payments directly from within their legal collection software. Debtors will also be able to review and make payment against their outstanding debt via the Web and via touch-tone phone. Payments received through all payment windows will be automatically posted to the Q-Law system.
"Through our partnership, Q-Soft customers will be able to enjoy fast settlement, quick return notification and automated return re-submission; all while managing multiple client-trust relationships. Payment doors will remain open 24x7. And they will be able to do this with zero IT involvement, as the Payment Vision® gateway is a hosted, SAS 70 Type II, PCI compliant solution. That last point is extremely important as many creditors have begun to insist that law firms and their vendors adhere to a minimum set of guidelines when handling customer information. The new solutions will play a significant role in allowing Q-Soft customers to better grow and manage their accounts," said Sean Fleming: Director of Payment Vision Gateway Svcs, Autoscribe Corporation.
Autoscribe and Q-Soft will be exhibiting at ACA Int'l's 69th Annual Convention & Expo Wednesday, July 23, 2008 - Saturday, July 26, 2008. (Booth #1005 and #406)
About Payment Vision Gateway Svcs®
Payment Vision® is the Internet payment gateway popular among corporate billers across various industries for its ease of use and consumer friendly payment windows. The gateway services include the PayAgent virtual terminal and consumer friendly self-service windows such as PayWeb & PayIVR. The gateway services extend payment processing features to software publishers via PayAPI, a SOAP based XML web service. Payment Vision Gateway Svcs® is powered by Autoscribe Corporation, one of the largest electronic payment processors in the U.S., processing over $4.5 billion in transactions annually. For more information about Payment Vision® or Autoscribe, visit http://www.autoscribe.com.
About Q-Soft
Q-Soft is the developer of Q-Law, a comprehensive collection litigation software package that is custom designed to improve the productivity and profitability of law firms that specialize in retail and commercial collection, creditor bankruptcy and foreclosure procedures. Q-Law is a very robust and highly automated feature packed software system that includes a full document management system, easy mail merging capability, a built in scanning interface, task management, built in calendar with an Outlook interface, automated time billing, trust accounting, complete litigation support, ODBC support with open access to your data, and much more. Versatile, scalable, comprehensive and powerful… Q-Soft is committed to providing the best technology solutions for all of your needs. For more information about Q-Law, please visit us at http://www.qlaw.biz.
Key Words:
Payments, Payment Gateway, Accounts Receivable Software, Collection Software, Legal Collection Software, Collections, Legal Collections