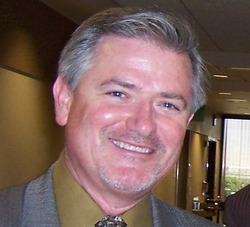 Rayce is uniquely qualified to bring our innovative payments solutions to market and we look forward to rapidly building on the successes our company has enjoyed since its inception, said Troy Maas, CEO of Maas Global Solutions.
Las Vegas, NV (PRWEB) April 5, 2010
Maas Global Solutions is pleased to announce the addition of payments industry veteran Rayce Jonsrud as our Chief Marketing Officer. Rayce will be responsible for marketing, business development, partnerships and will play a key role in implementing our company's aggressive growth strategy.
Rayce has over 20 years experience in the electronic payments industry, most recently as Executive Vice President of Payventures, LLC. Prior to this he served as Senior Vice President of Sales and Marketing for Retail Decisions' businesses in Sydney, Australia managing their efforts in the Gift Cards and Fuel Card businesses. Rayce has also held sales and/or sales management positions with American Express, Chase Merchant Services and Paymentech.
Founded by Troy Maas in 2006, Maas Global Solutions creates value for our stakeholders by developing, marketing and hosting fully featured, high volume/availability transaction processing platforms aimed at serving the electronic payment processing requirements of ISO's, Processors and merchants in all industries but has also built cutting edge industry specific vertical market solutions for Education, Property Management and the Entertainment Gaming industries.
Maas Global Solutions is proud to include as business partners RBS WorldPay, First National Bank of Omaha, Heartland Payment Systems, Century Payments, Chase Paymentech, TransEngen, Jack Henry, Payvision and Pay Prodigy.
###